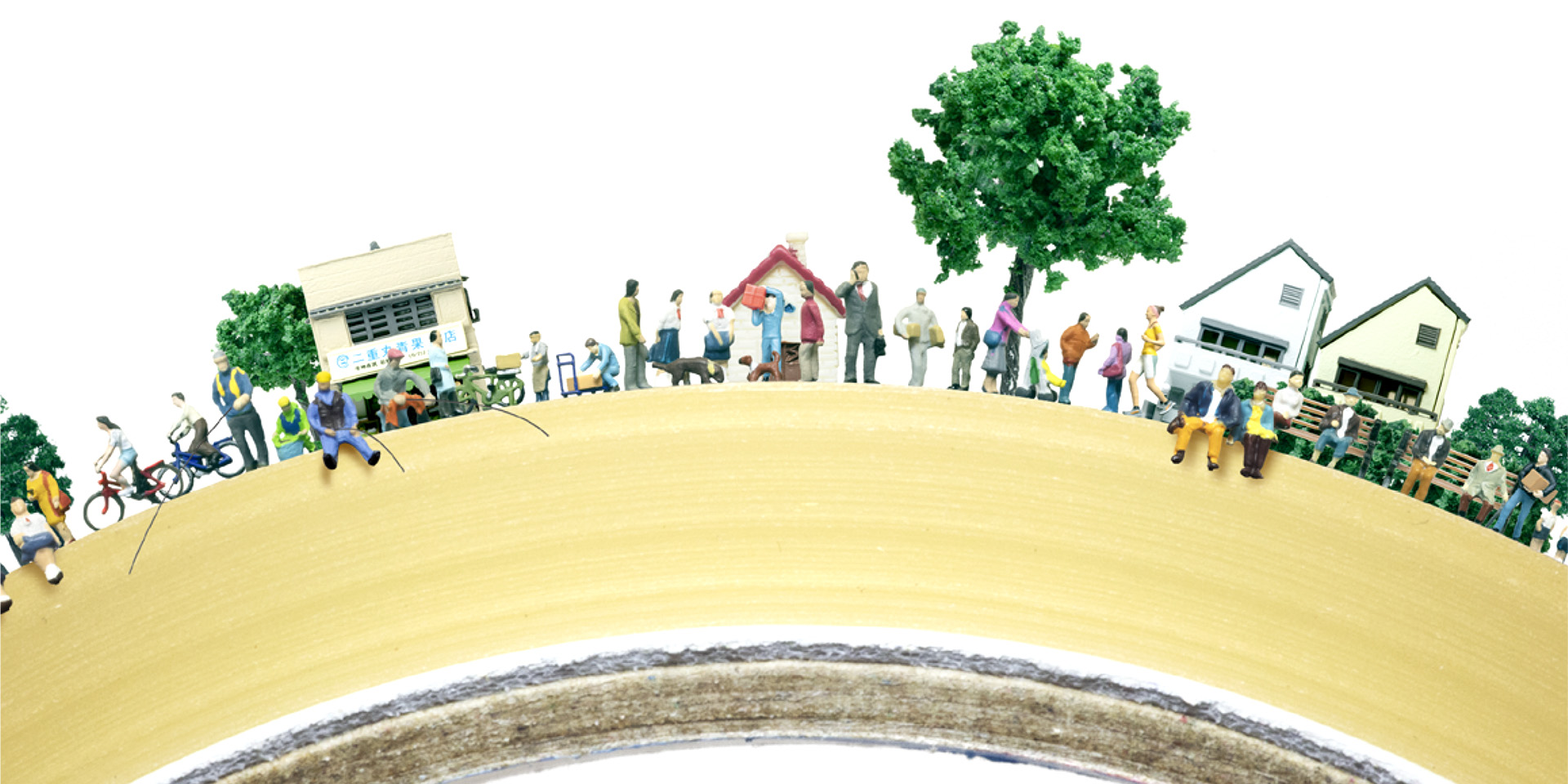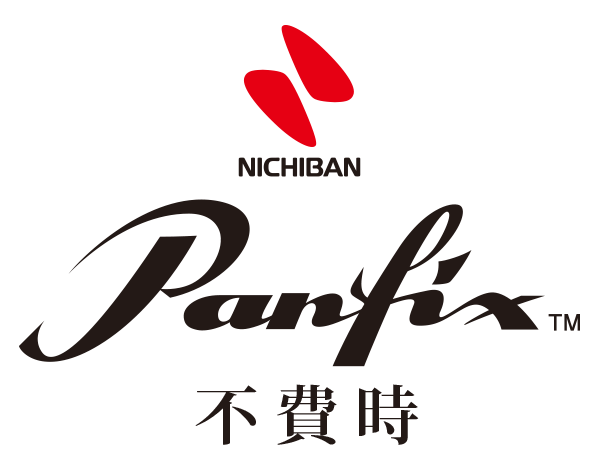 Environmental Pioneer – Panfix™ Cellulose Tape

Environmental concepts such as "biodegradable plastics" and "natural materials" are believed to be applied in disposable tableware, bamboo products or daily packaging, but do you know since its launch, NICHIBAN's cellulose tape has been an environmental pioneer using natural materials and low carbon emissions?
5 major differences between Panfix™ cellulose tape and OPP tapes
1. Natural materials
From base material and adhesive to core, Panfix™ has always been made with natural materials.
| | Panfix™ Cellulose Tape | OPP Tape |
| --- | --- | --- |
| | | |
| Base Material | Plant fiber, wood pulp | PP |
| Adhesive | Natural rubber, resin | Acrylic |
| Core | Recycled paper | General paper |
---
2. Biodegradable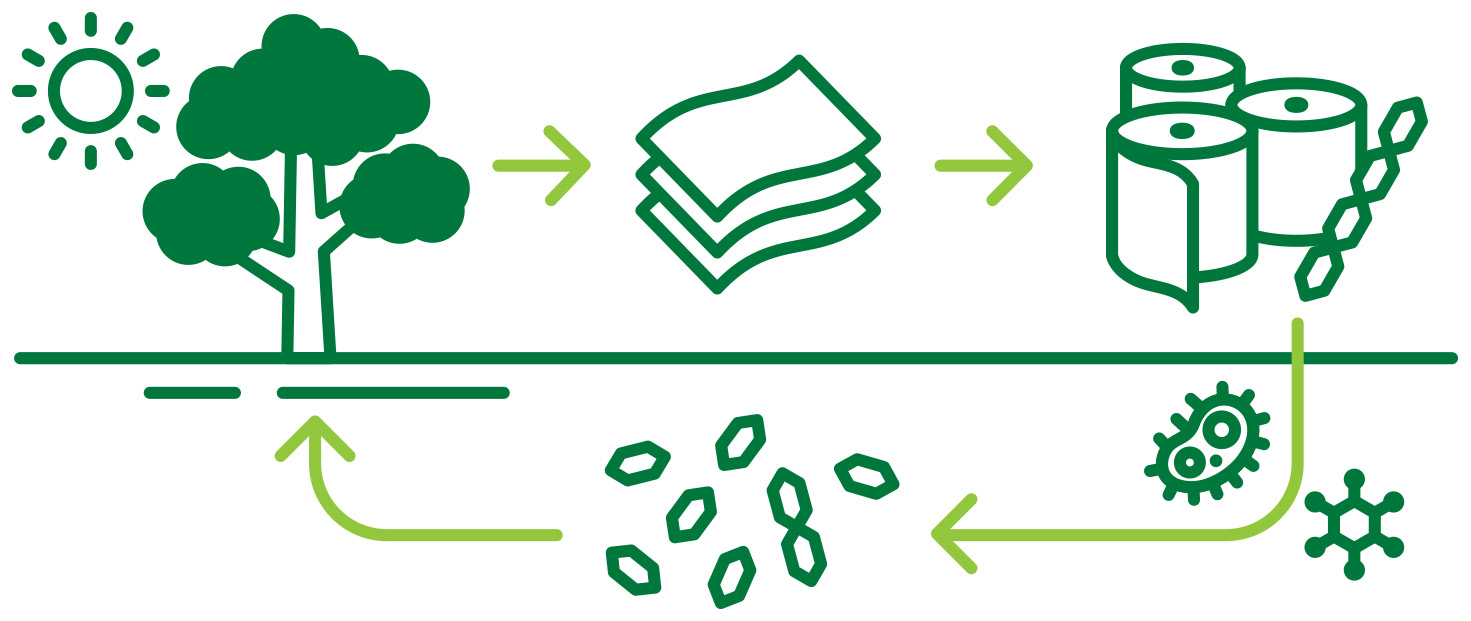 The raw materials used to produce Panfix™ cellulose tapes include natural rubber and wood pulp, which are harmless to the environment and are degraded by enzymes, water and microbes in the natural environment just like plants.
---
3. Low carbon emission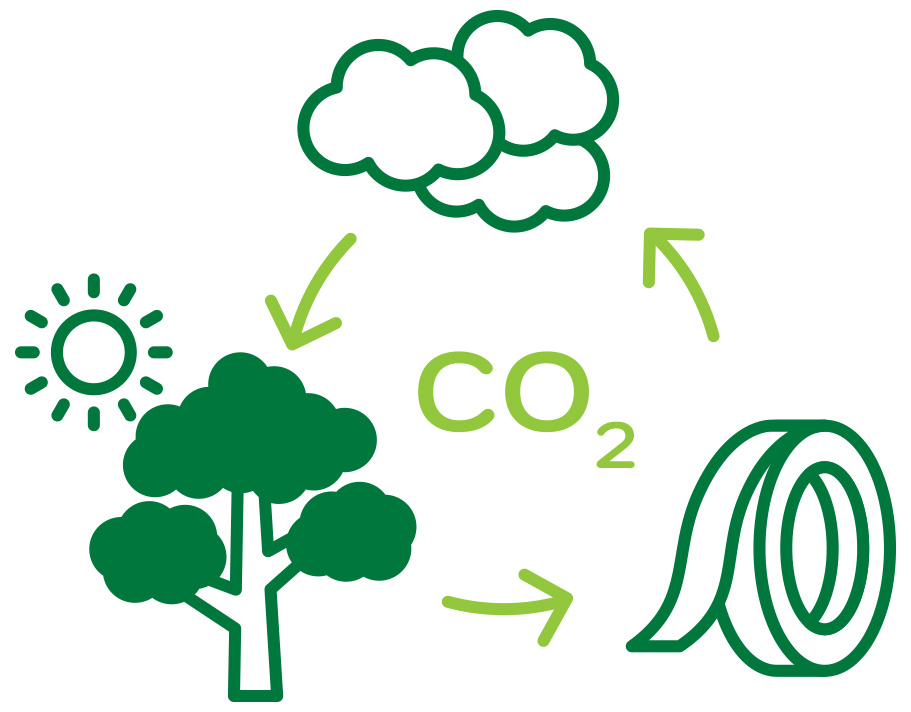 The carbon emission of burning Panfix™ cellulose tape is 1/7 of that of OPP tape!
Plant fibers can be used as fuel or industrial raw materials. Plants absorb carbon dioxide during growth and reduce carbon emissions in total when burnt.
---
4. Top sticking performance

The adhesive and holding power of Panfix™ cellulose tape are 13.4 times and 4 times that of OPP tape!
Cellulose tape's fibers made of natural rubber stick well even at low temperatures.
---
5. Easy to tear

The process of Panfix™ cellulose tape is smooth and efficient from pulling up, tearing off to firmly sticking.
Flexible and cut smoothly with the less strength. Easy to draw and cut the necessary length of tape as intended.
Compared with the sealing of plastic bags in retail stores, Panfix™ cellulose tape uses less than half the strength than OPP tape, and it is completed 2.1 seconds faster.