Together with NICHIBAN Co., Ltd., Mongson has participated in the largest Expo in Asia for adhesive tape and highly functional film. We aim to introduce the Nichiban brand and products to visitors through product exhibitions, supplier interviews, interactions between suppliers and visitors, and partnership forum. The ultimate objective is to generate sales leads and to evaluate the market situation.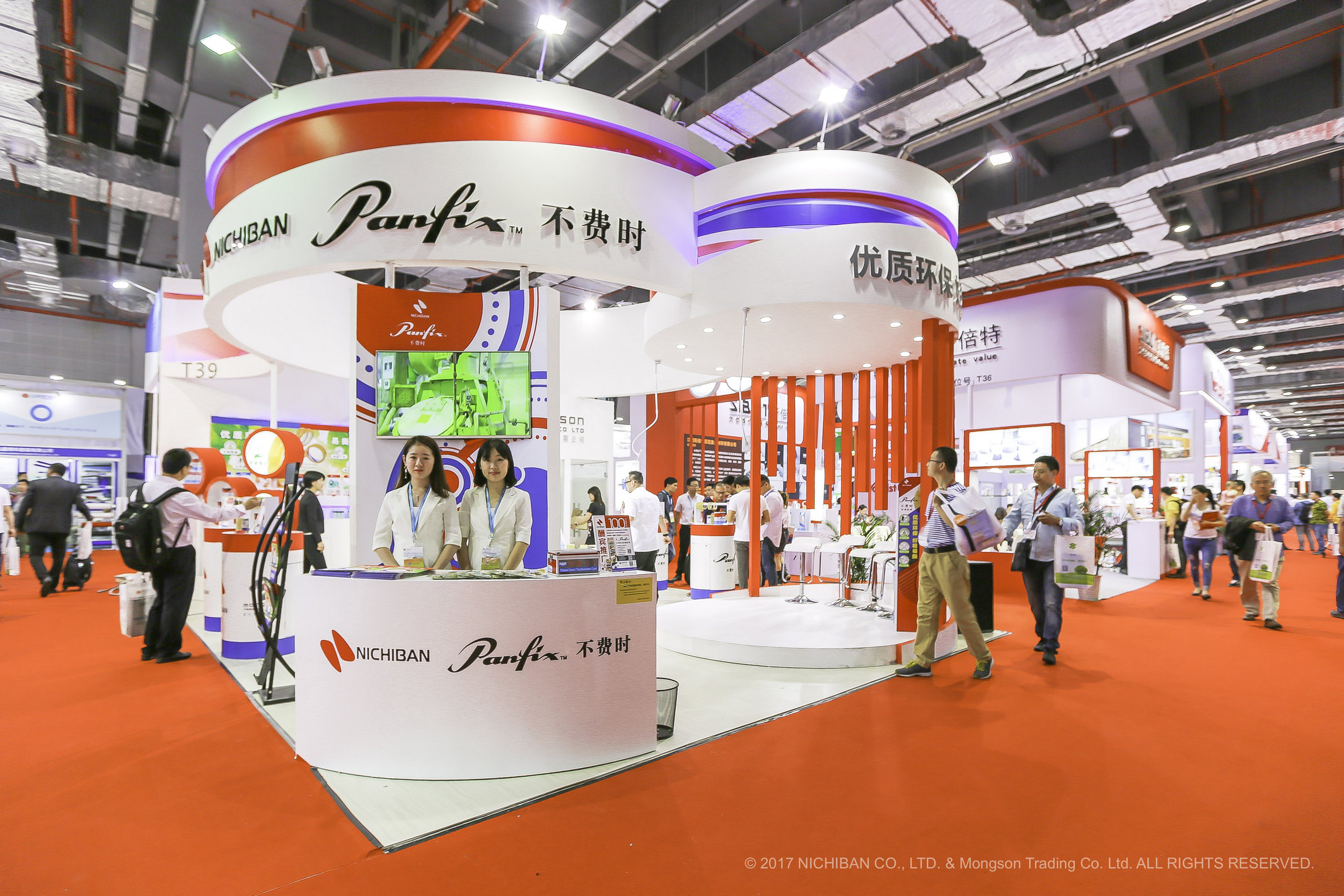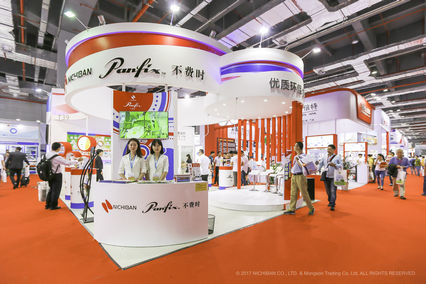 Visitors were being attended by booth staff, suppliers, distributors and Mongson's team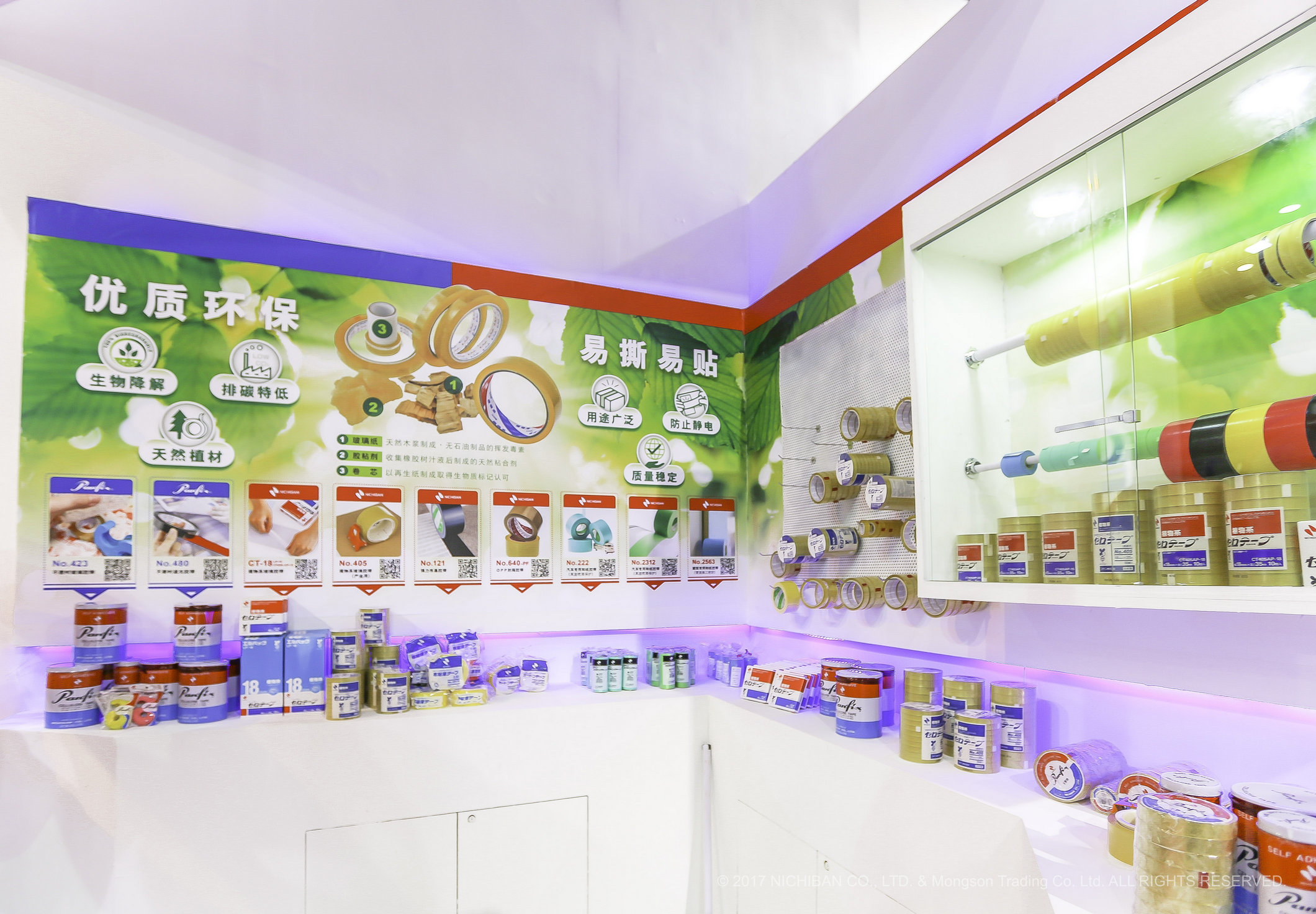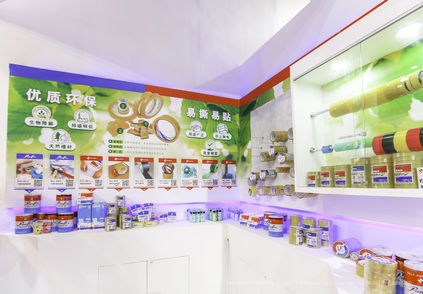 Panfix and Nichiban Product Display Area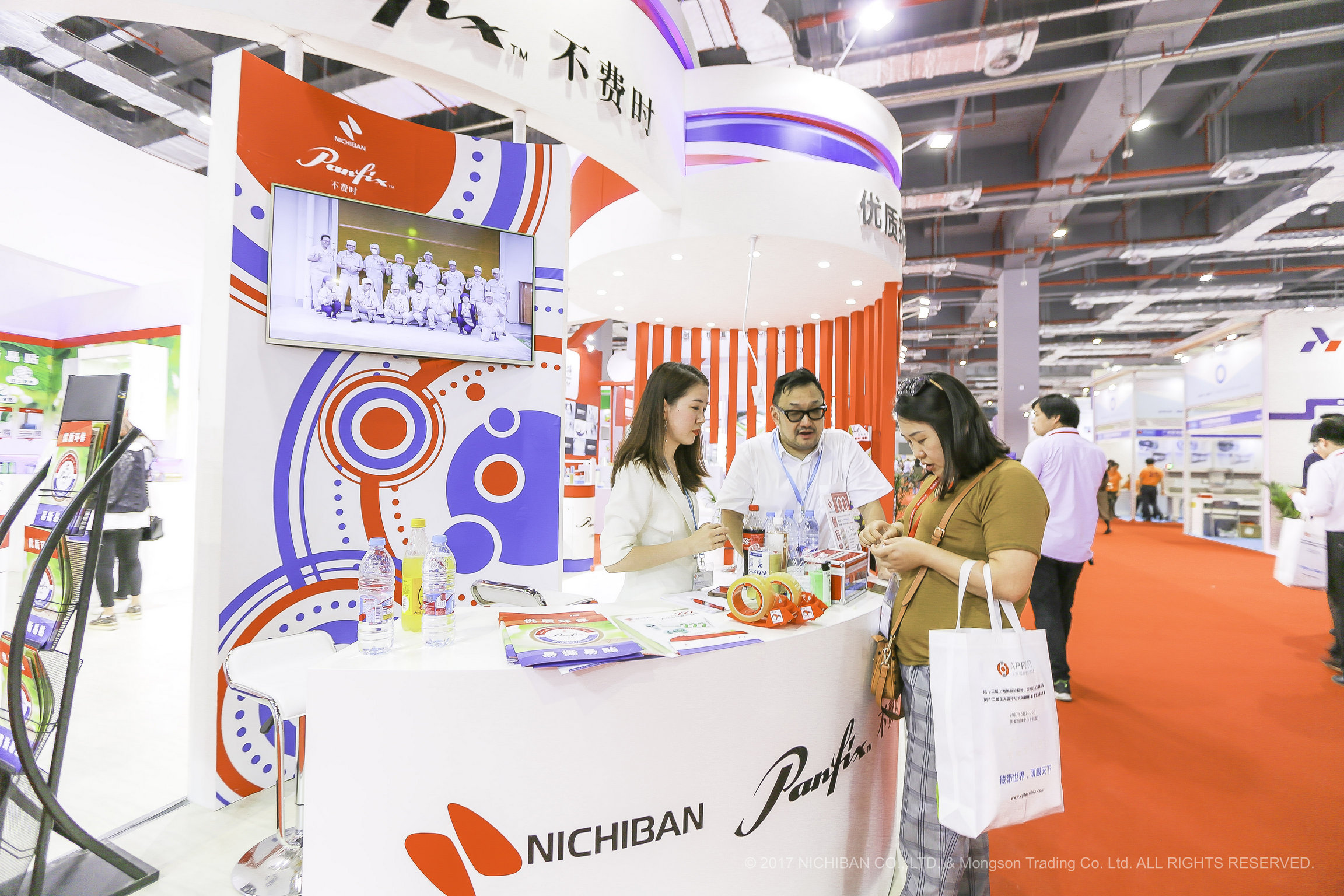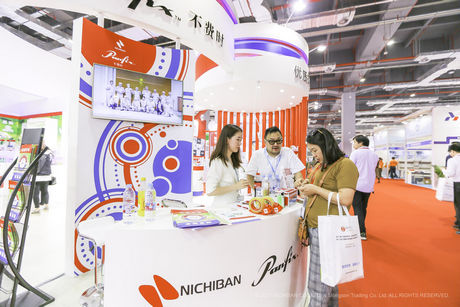 Visitor testing Nichiban and Panfix products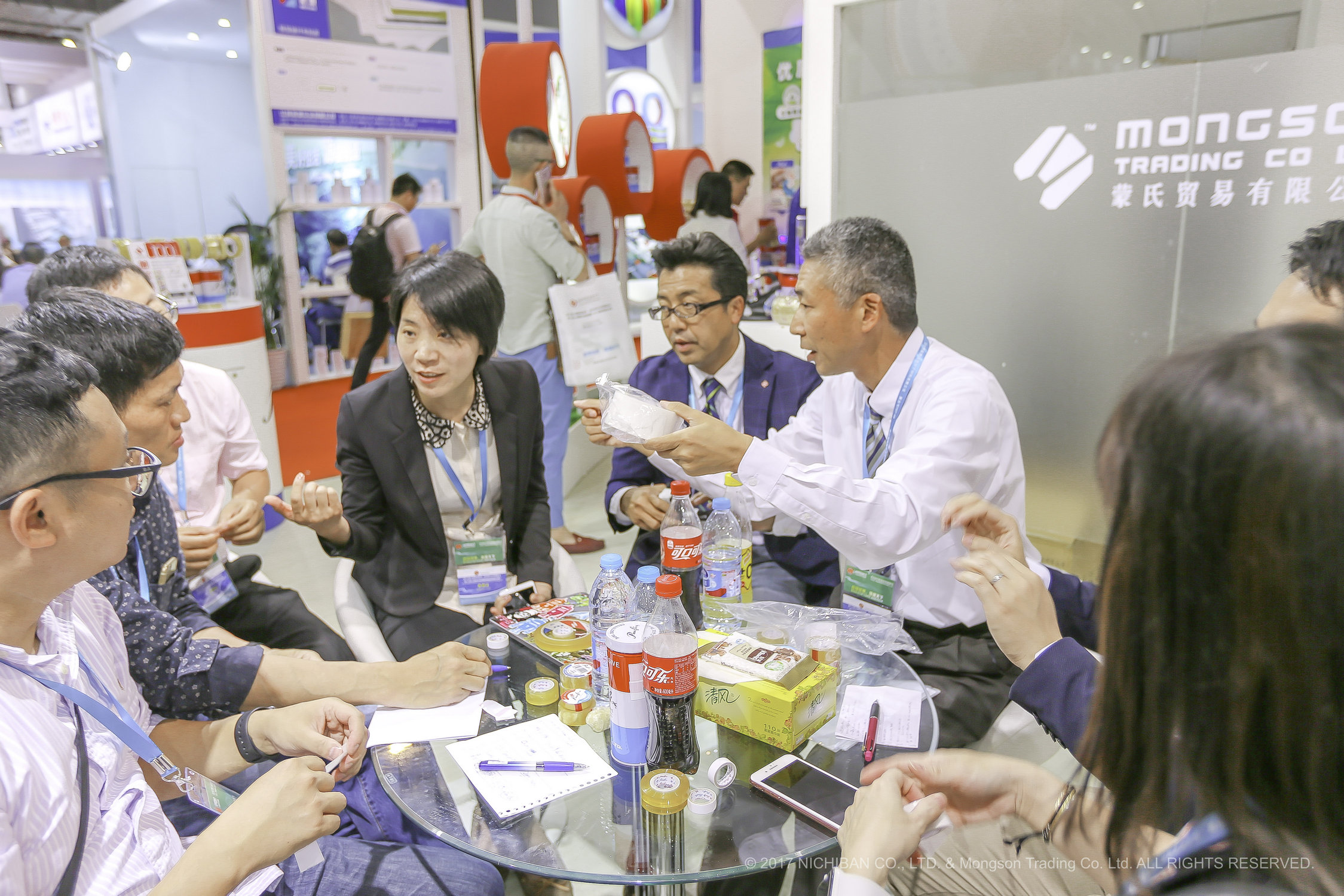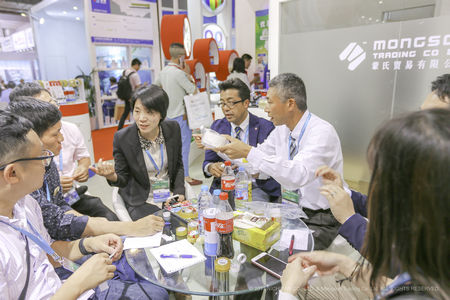 Mr. Oshika patiently explaining the process and material used in tape development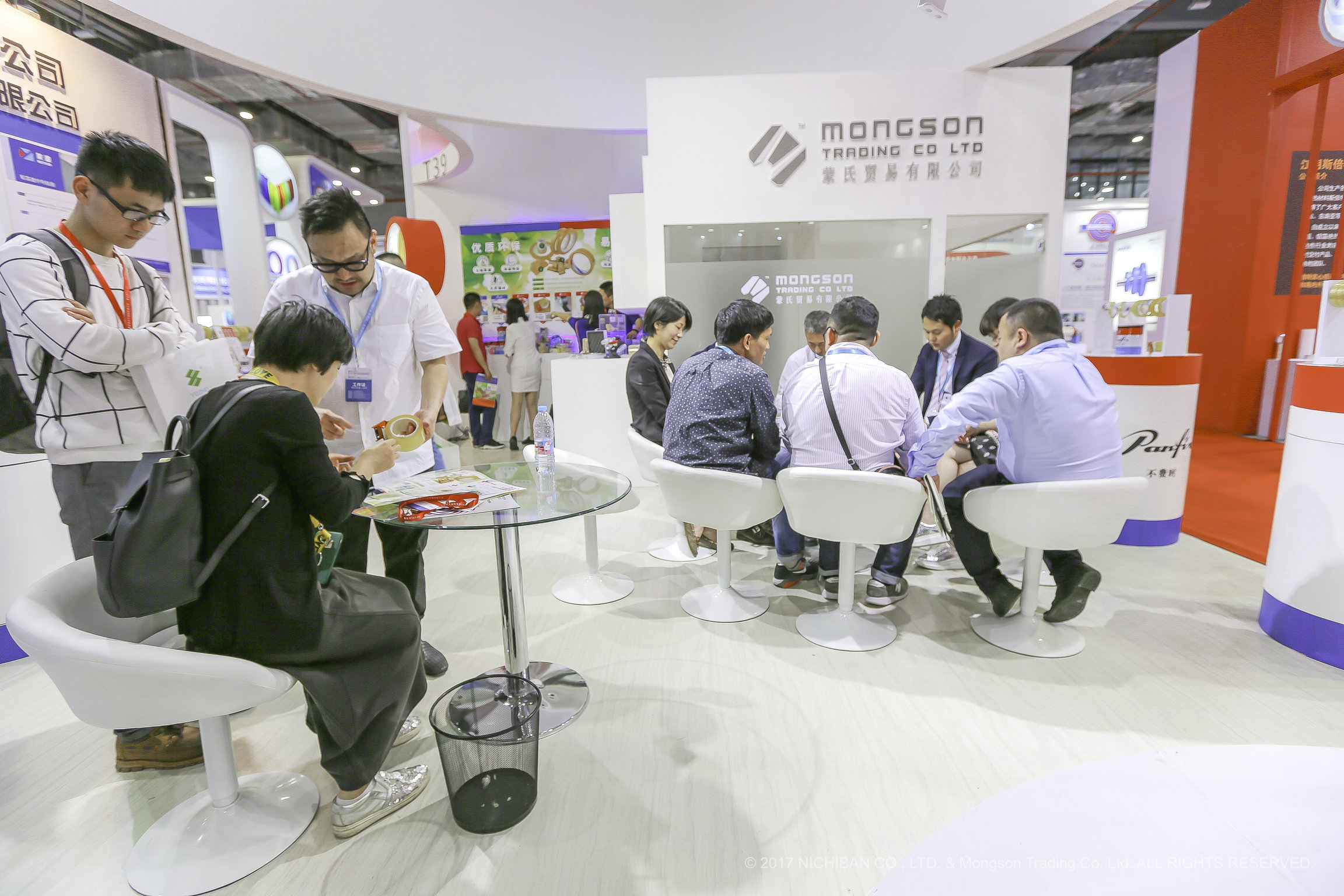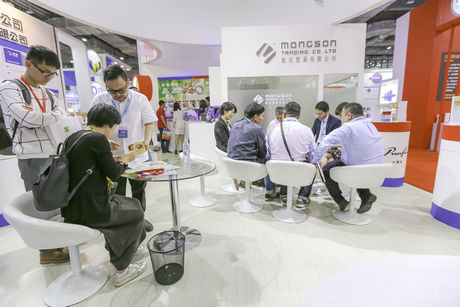 Staff, suppliers and distributors sitting together to exchange product and market information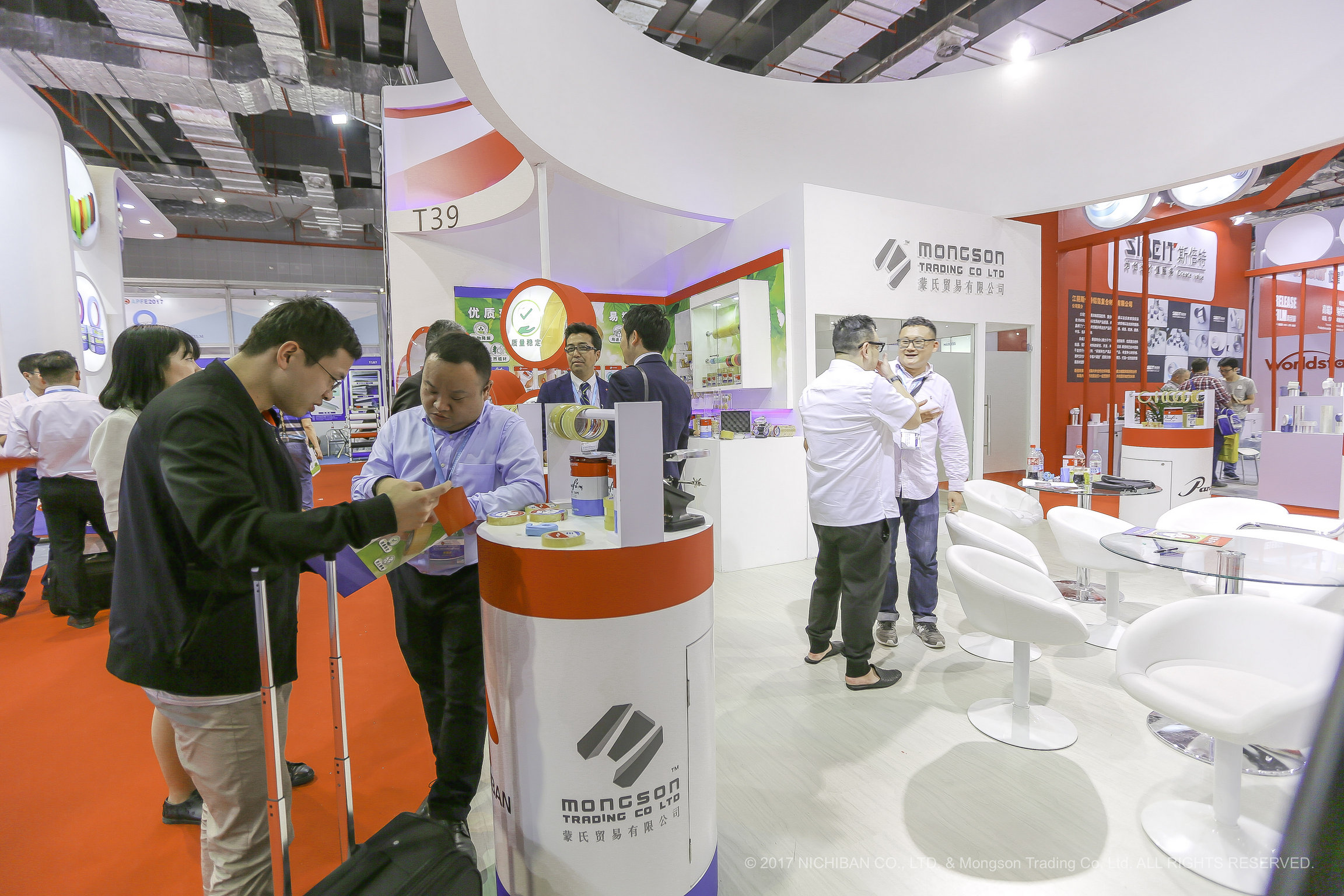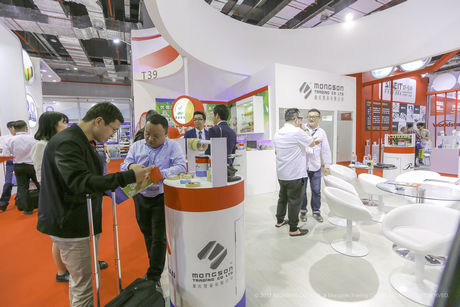 Visitors were attended by booth staff to answer questions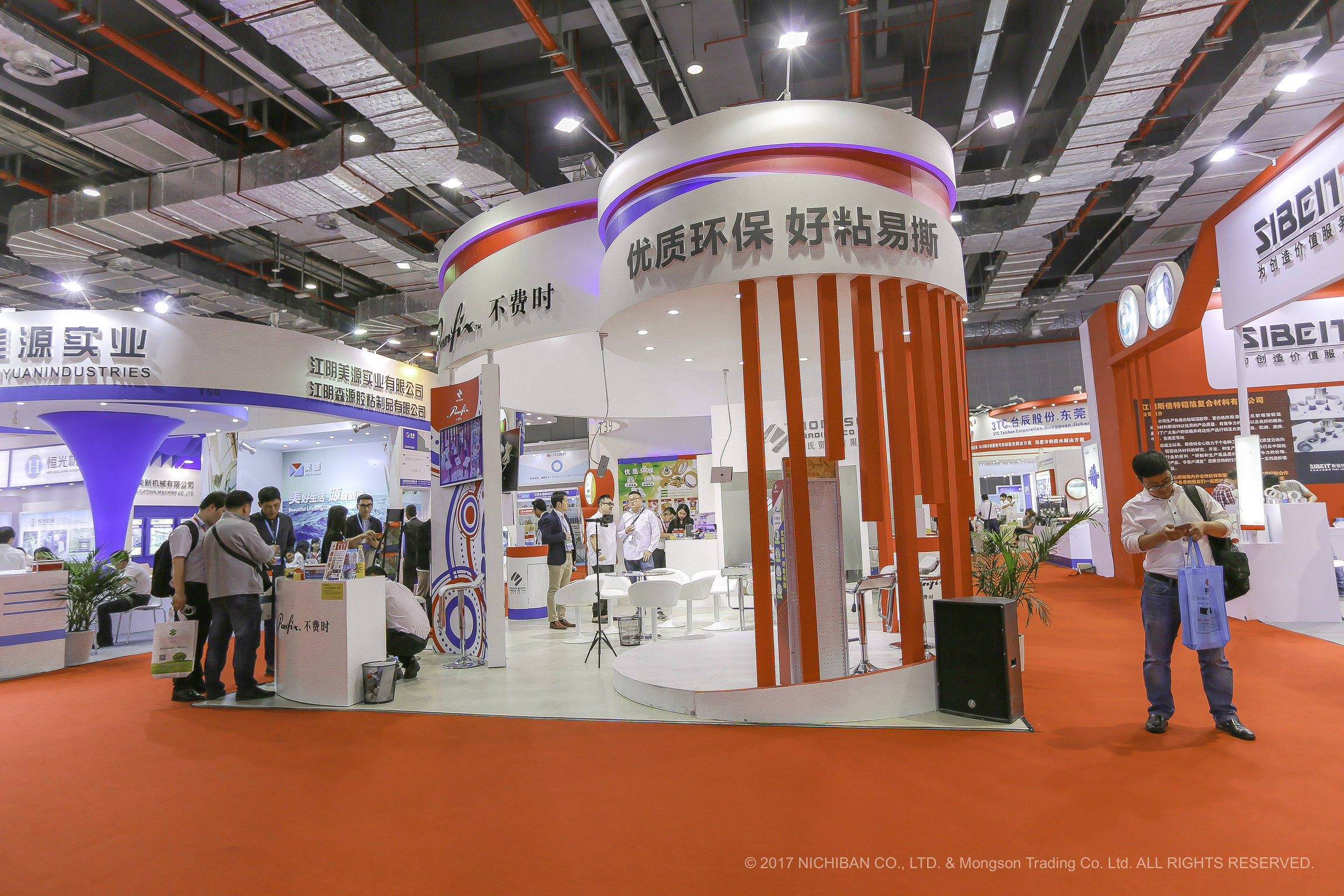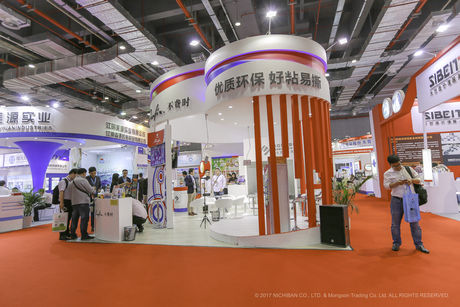 Mongson's Booth in The 13th Shanghai International Adhesive Tape, Protective Films & Optical Film Expo (APFE). Booth include product display areas, sample experience center, a stage, reception and tables to host discussions between suppliers, visitors, distributors and Mongson.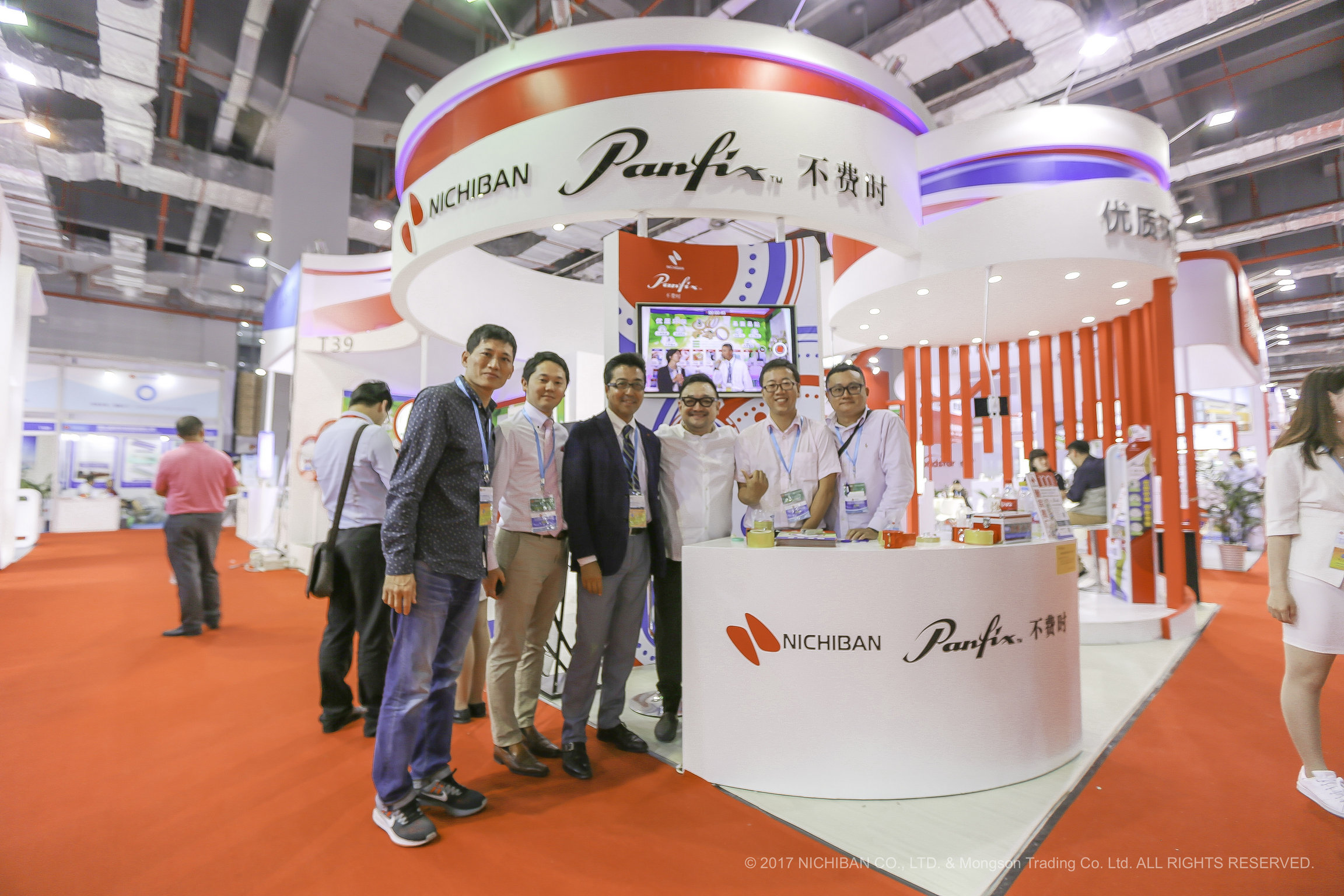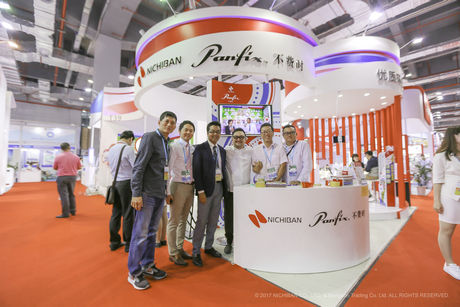 From left to right: Mr. Harry Hui (Director, Li Tung Book and Stationery Co., Ltd.), Mr. Keiji Kobayashi (Supervisor, Nichiban Co., Ltd.), Mr.Isao Nakmura (General Manager, Nichiban Co., Ltd.), Mr. Chris Mong (CEO, Mongson Trading Co., Ltd.), Mr. Tony Zhou, and Mr.Kevin Chan (Sales & Marketing Manager, Tak Ming Book Store Ltd.) coming together for a group photo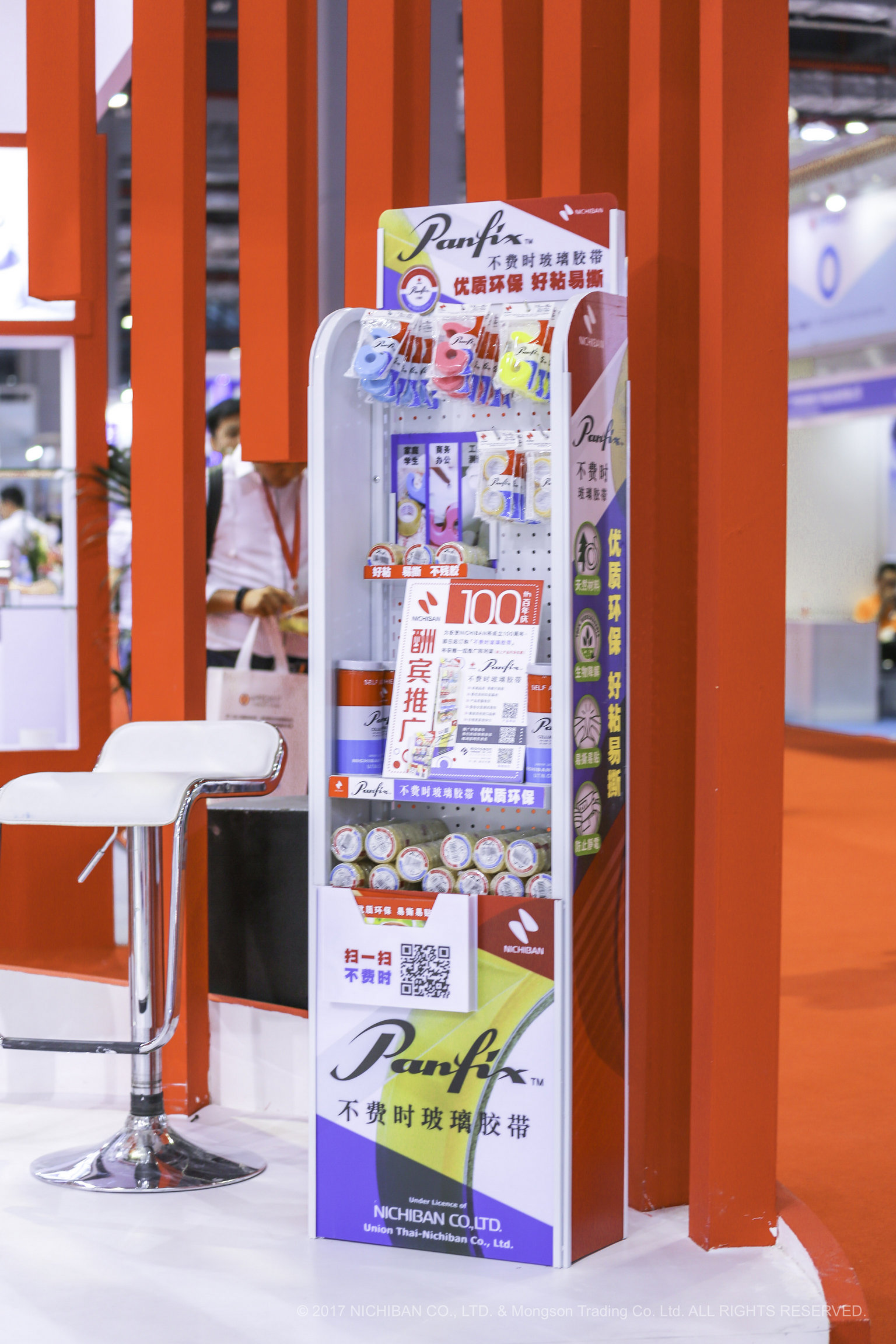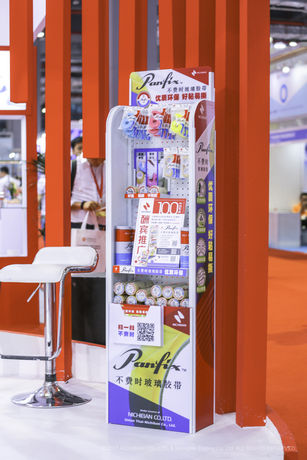 Panfix dump-bin program display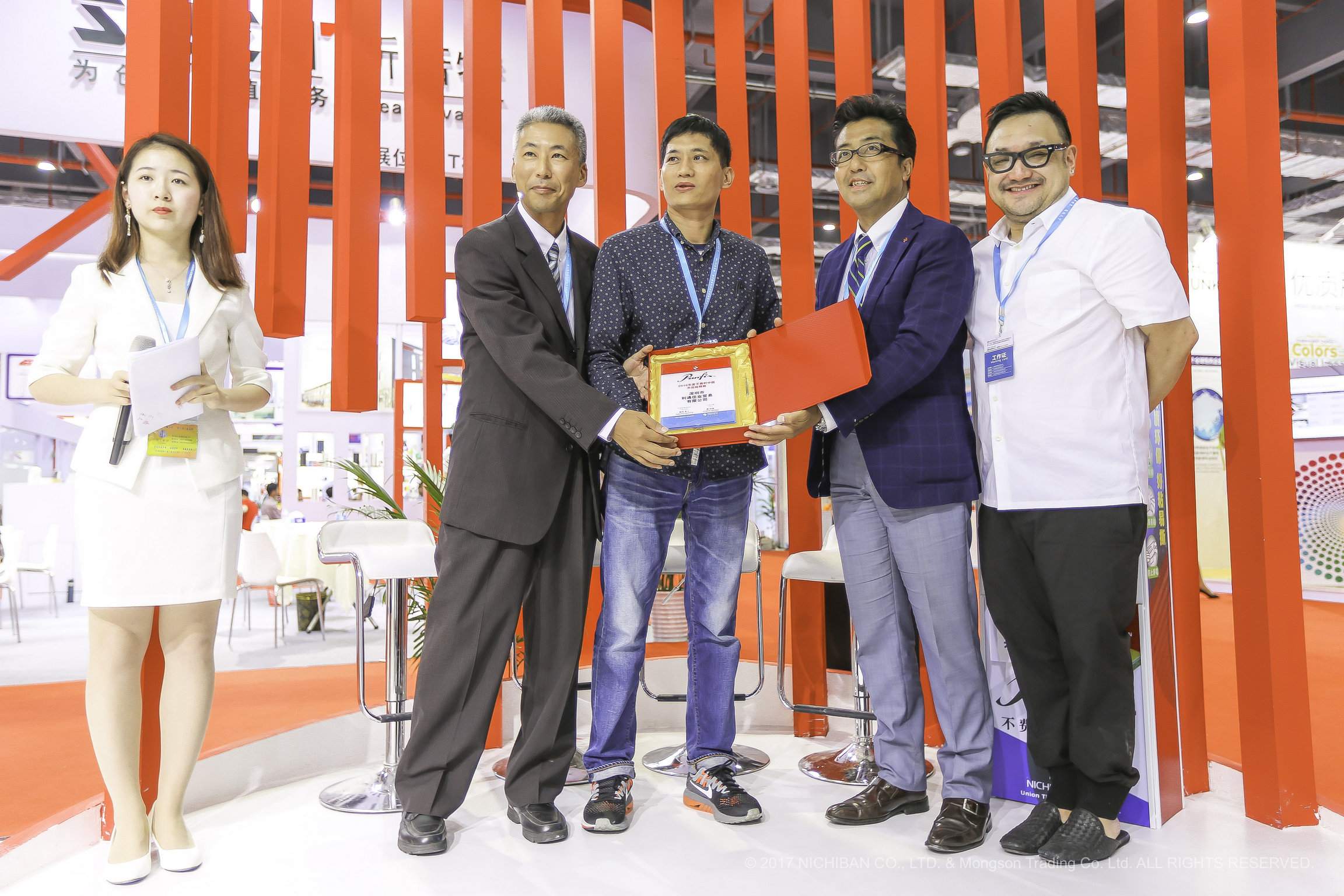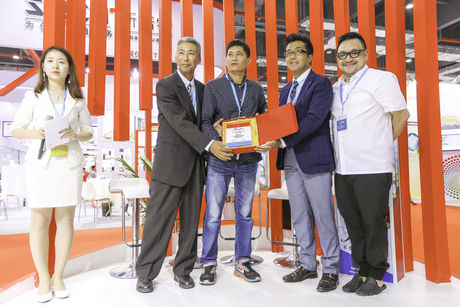 2016 Panfix Outstanding Distributor plague presentation to Li Tung Book and Stationery Co., Ltd.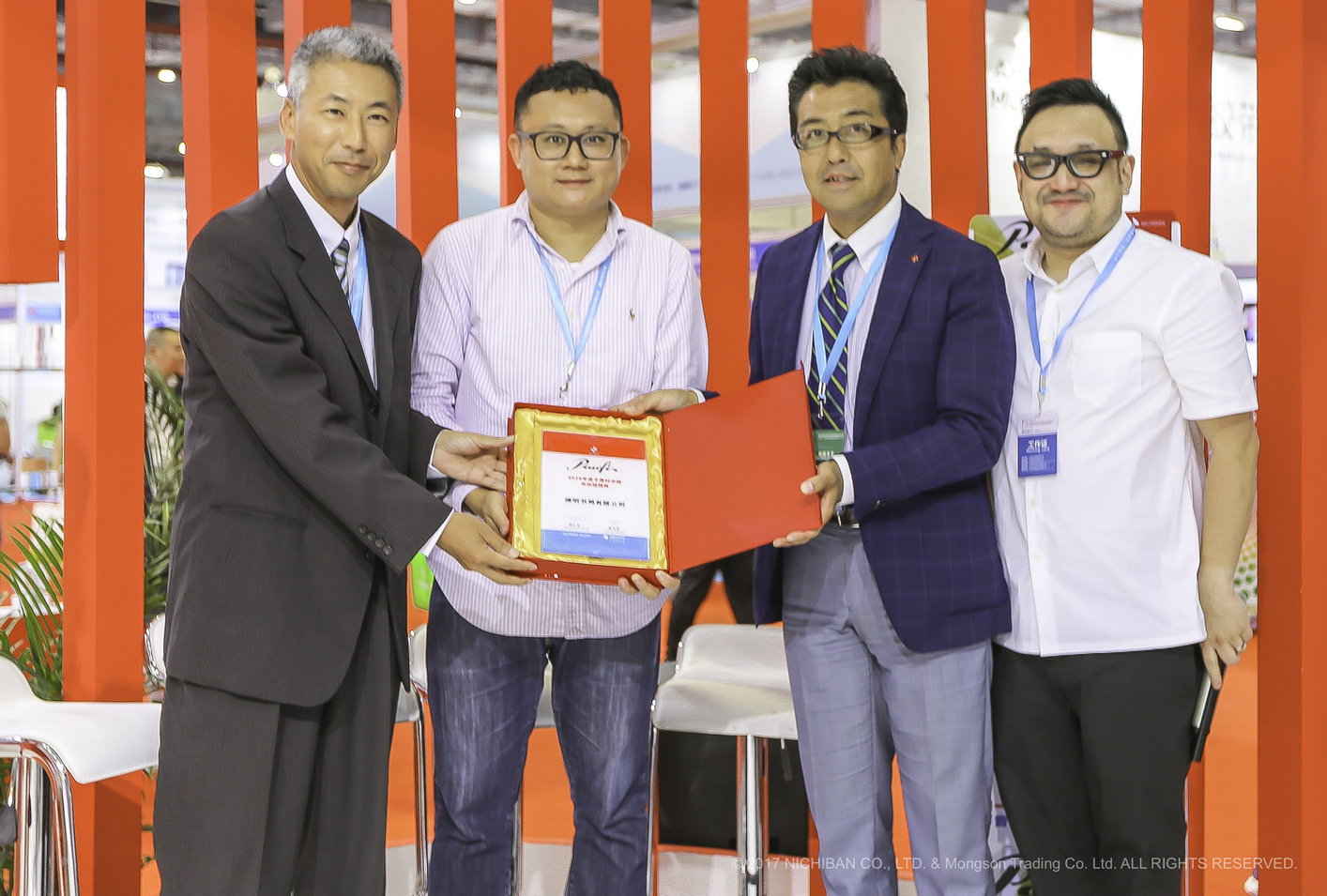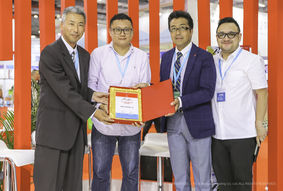 2016 Panfix Outstanding Distributor Plague presentation to Tak Ming Book Store Ltd.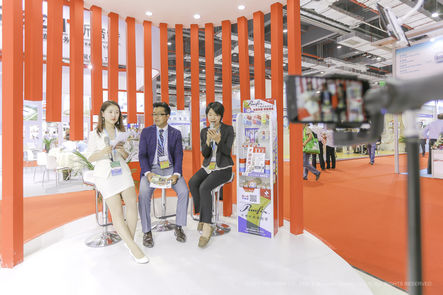 Interviewing Mr. Nakamura from Nichiban during Partnership forum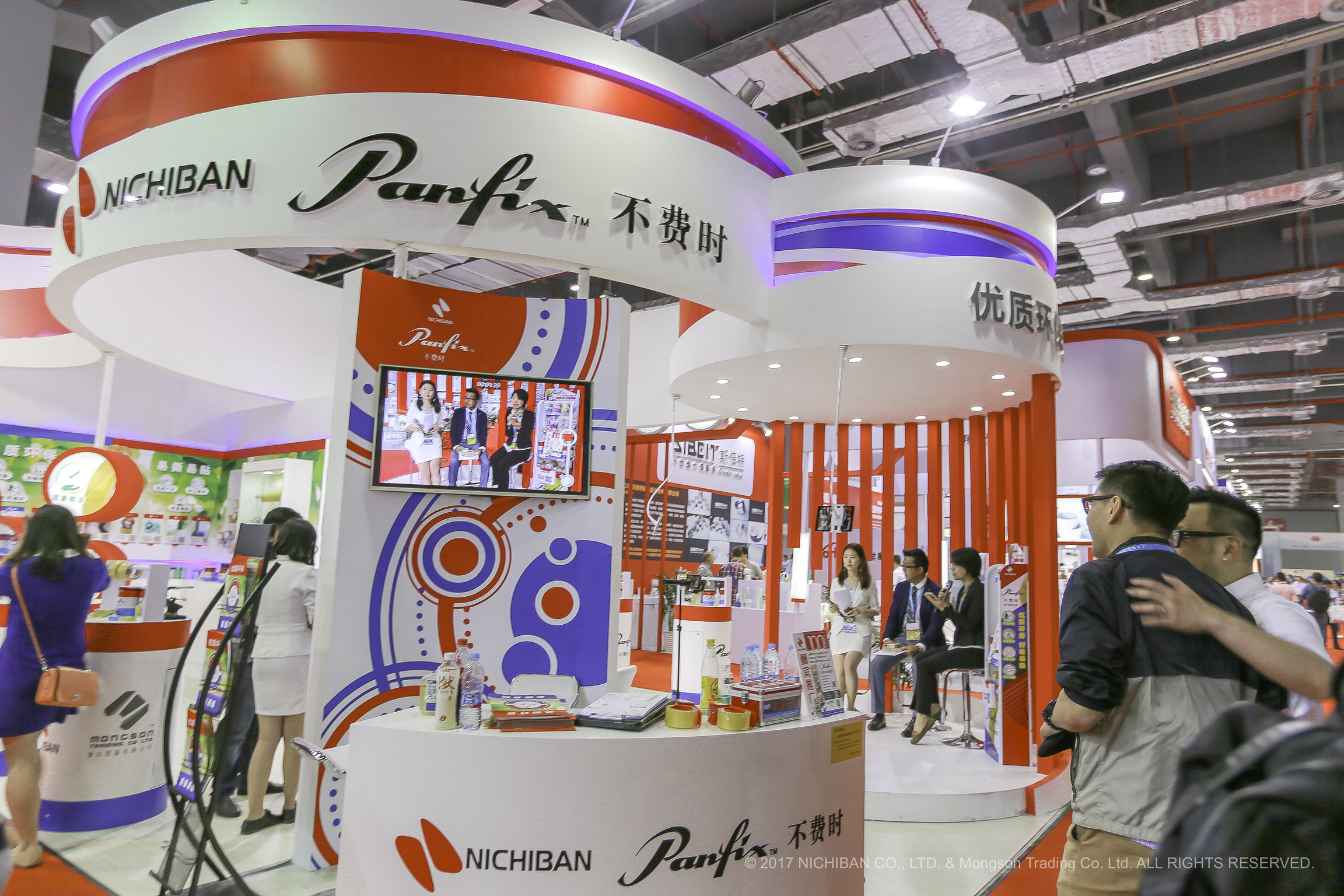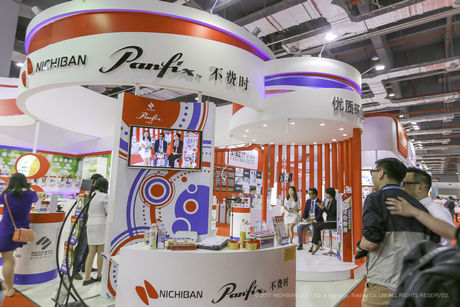 Partnership forum was recorded and widely played in Mongson's booth to enhance product knowledge of various products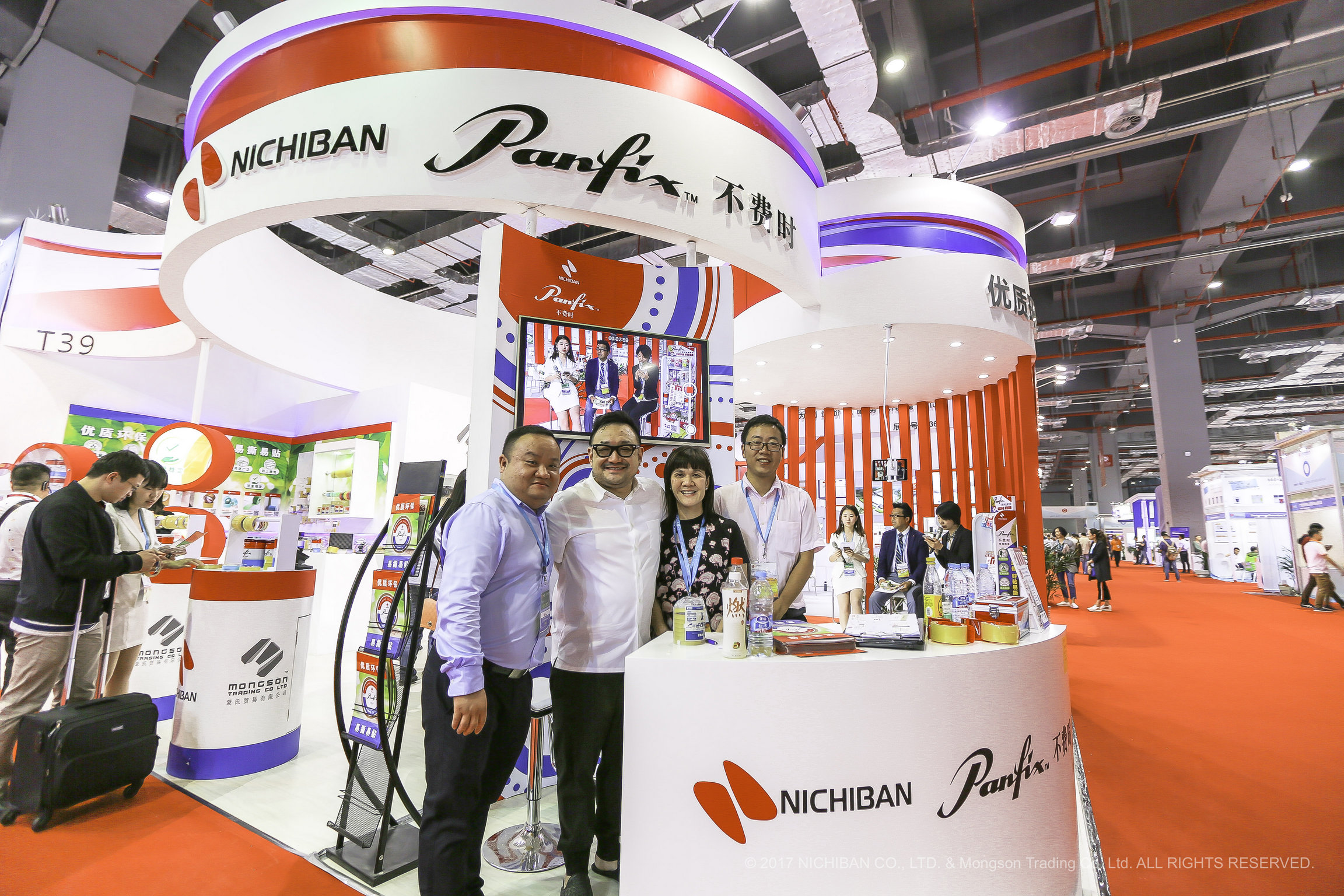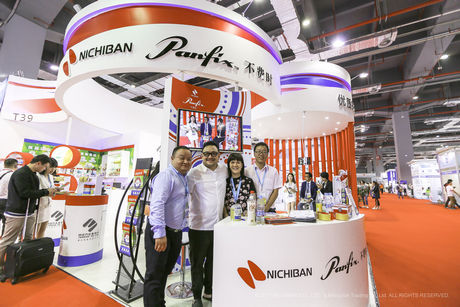 Mongson's team with Mr. Zhou from Li Tung Industrial Development Limited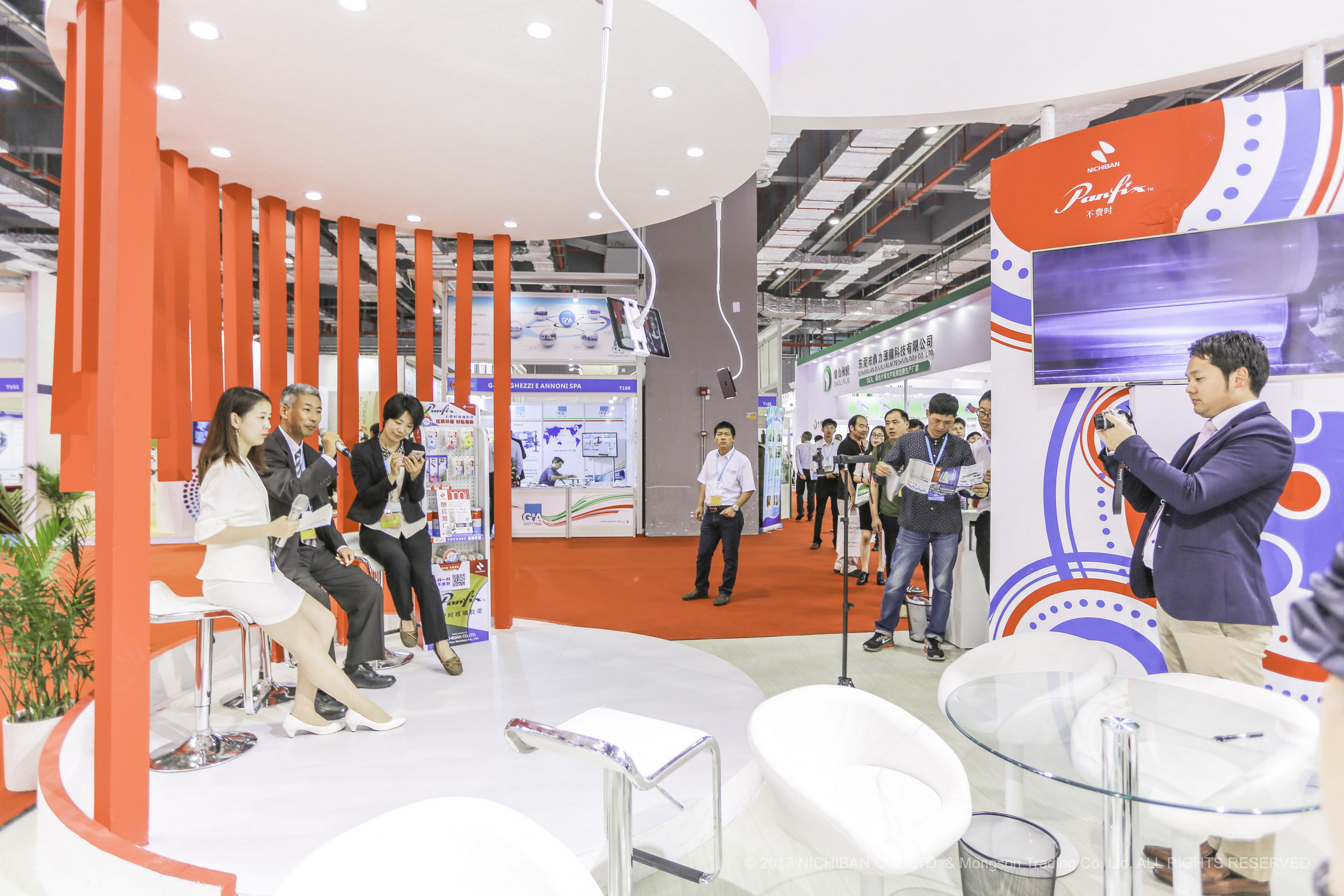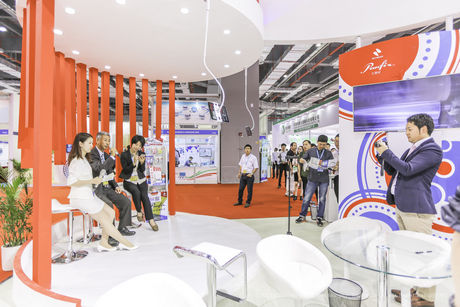 Interviewing Mr. Oshika (Director) from Union Thai-Nichiban Co., Ltd. during partnership forum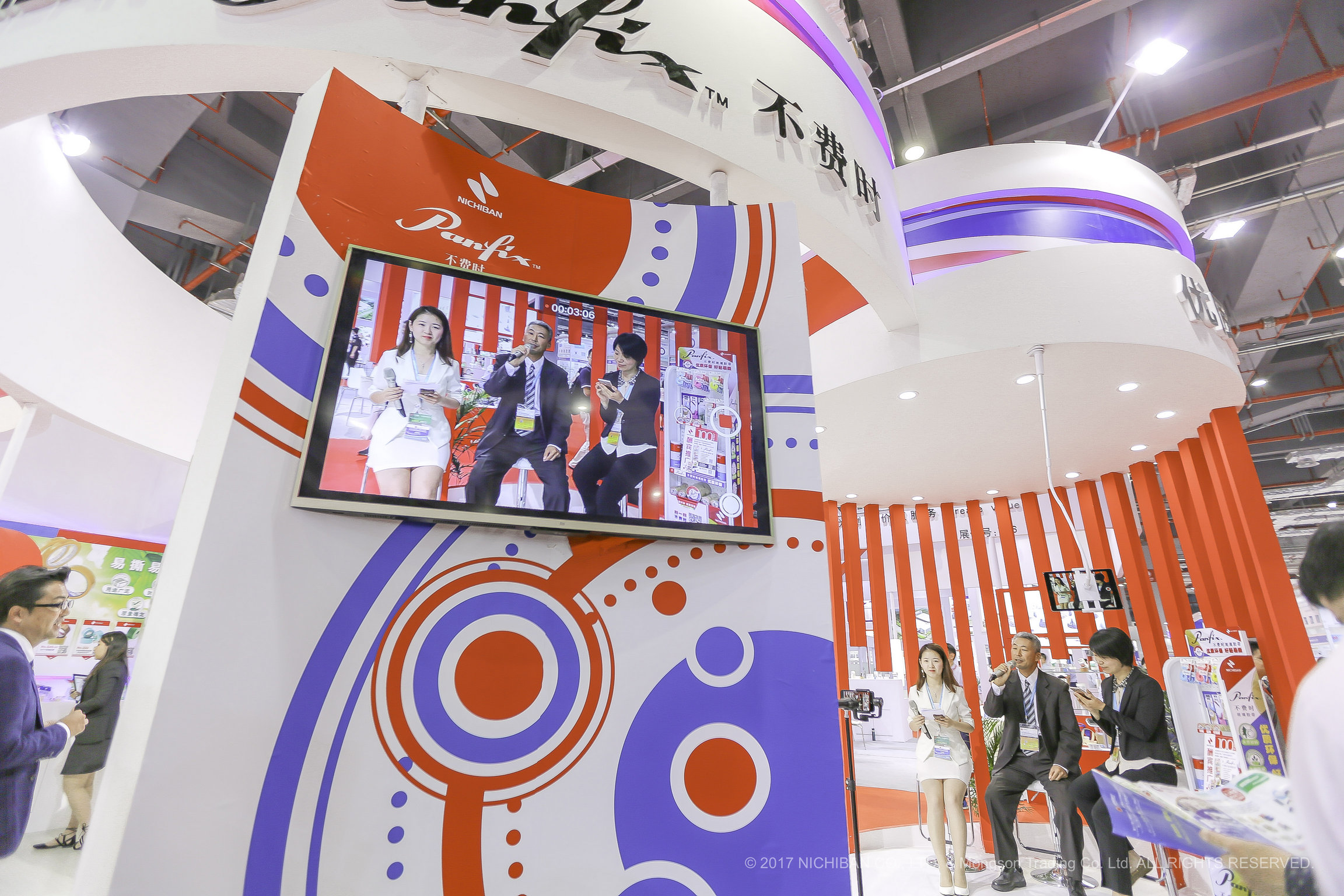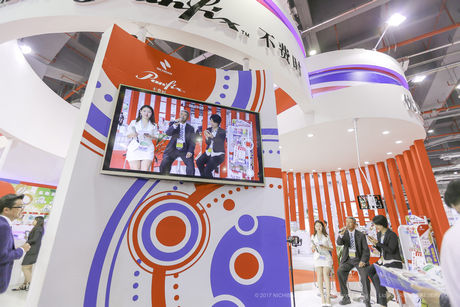 Partnership forum was recorded and widely played in Mongson's booth to enhance product knowledge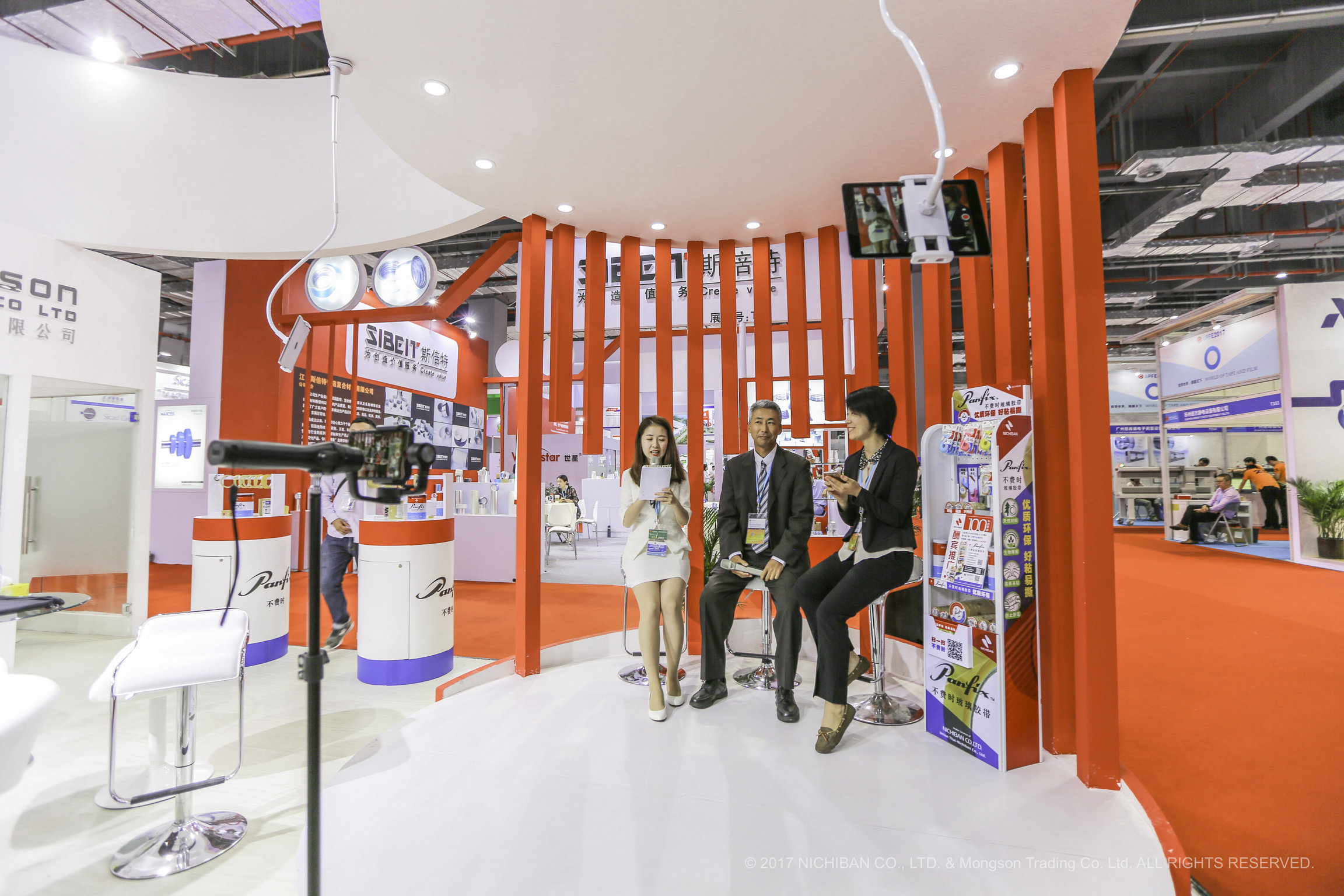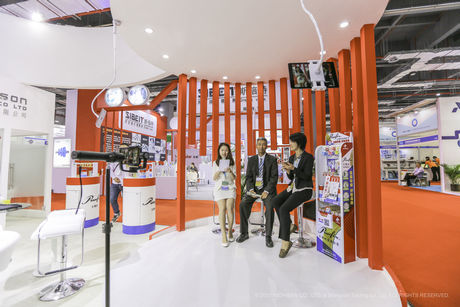 Partnership forum in progress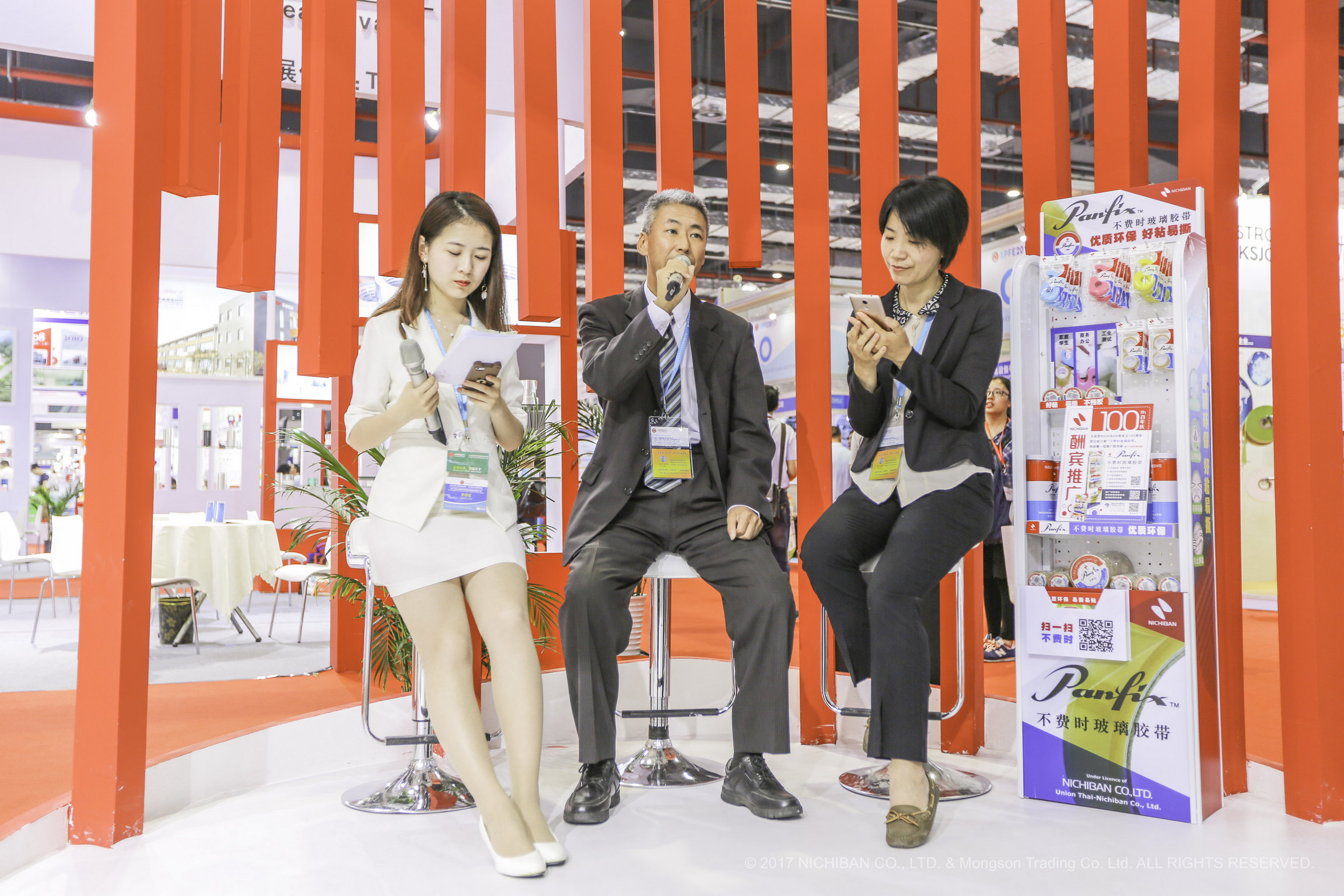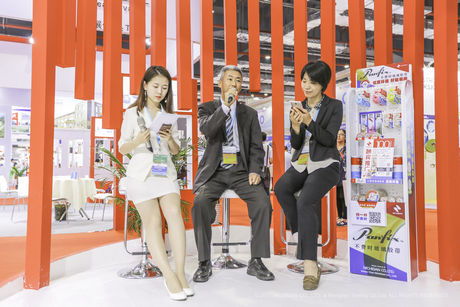 Mr. Oshika giving product insights of Panfix products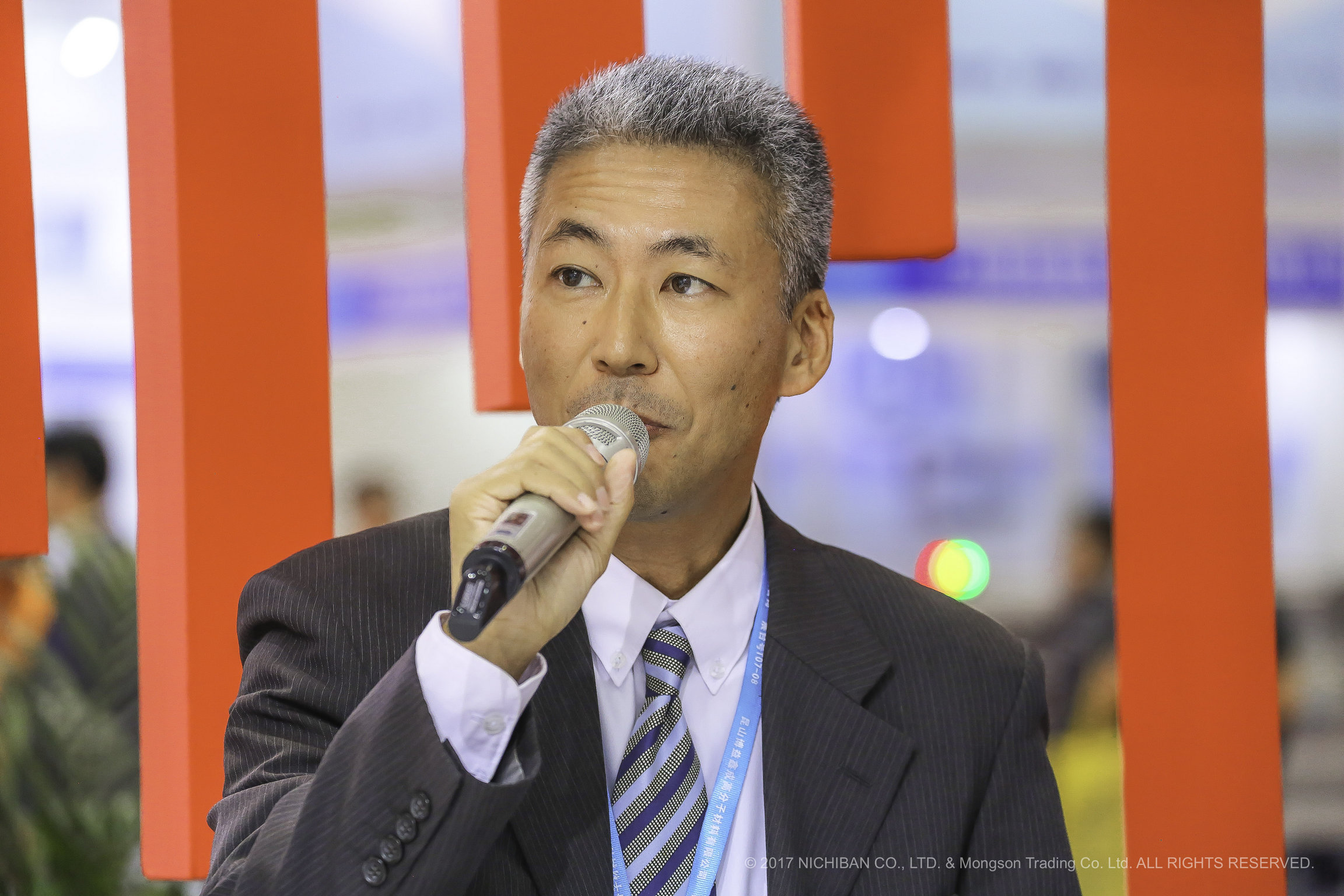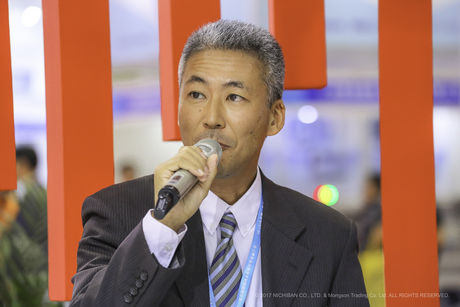 Mr. Oshika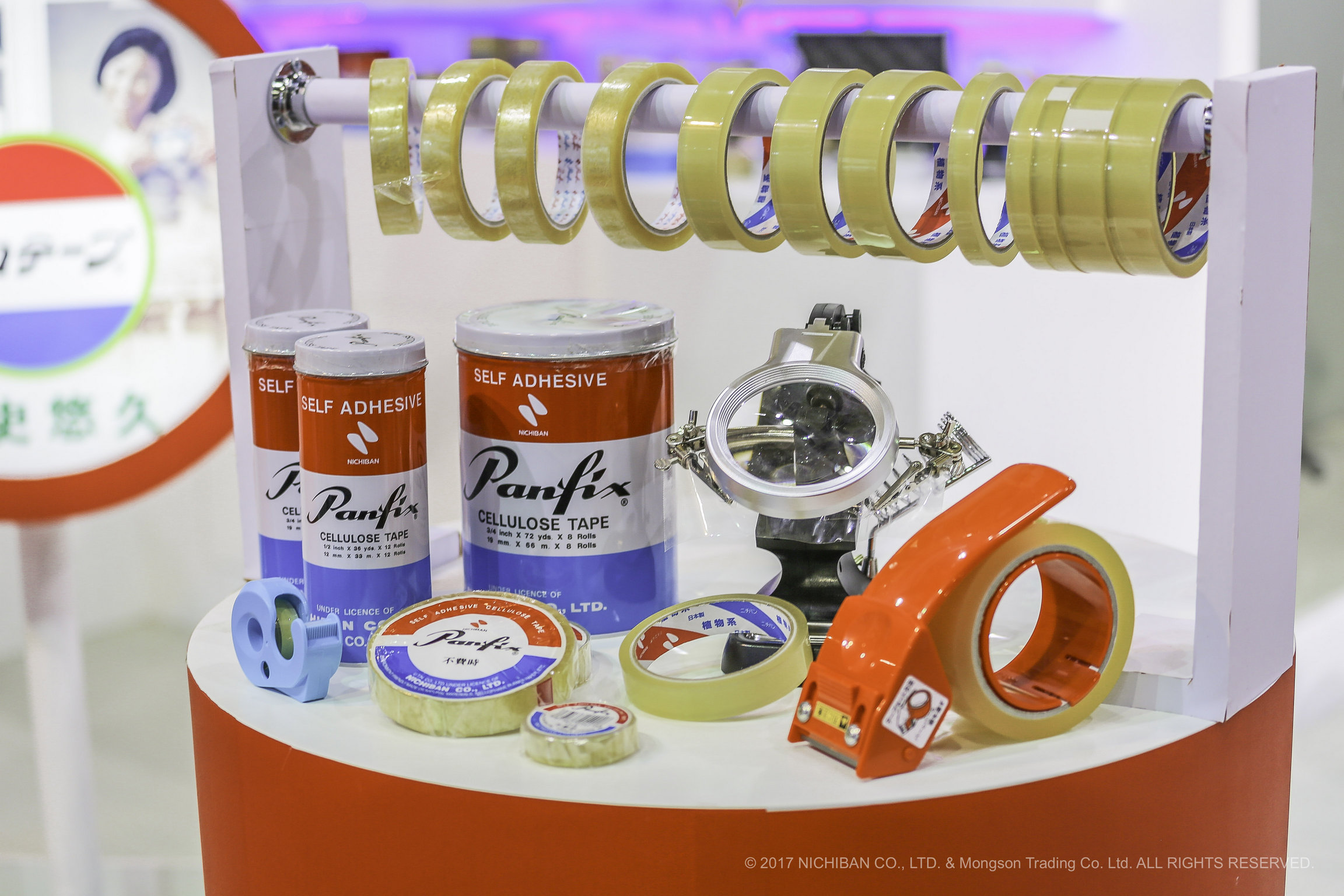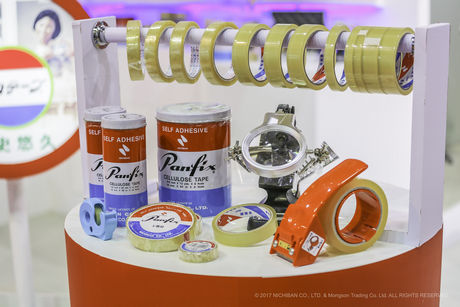 Panfix products nicely displayed in product experience area for visitors to sample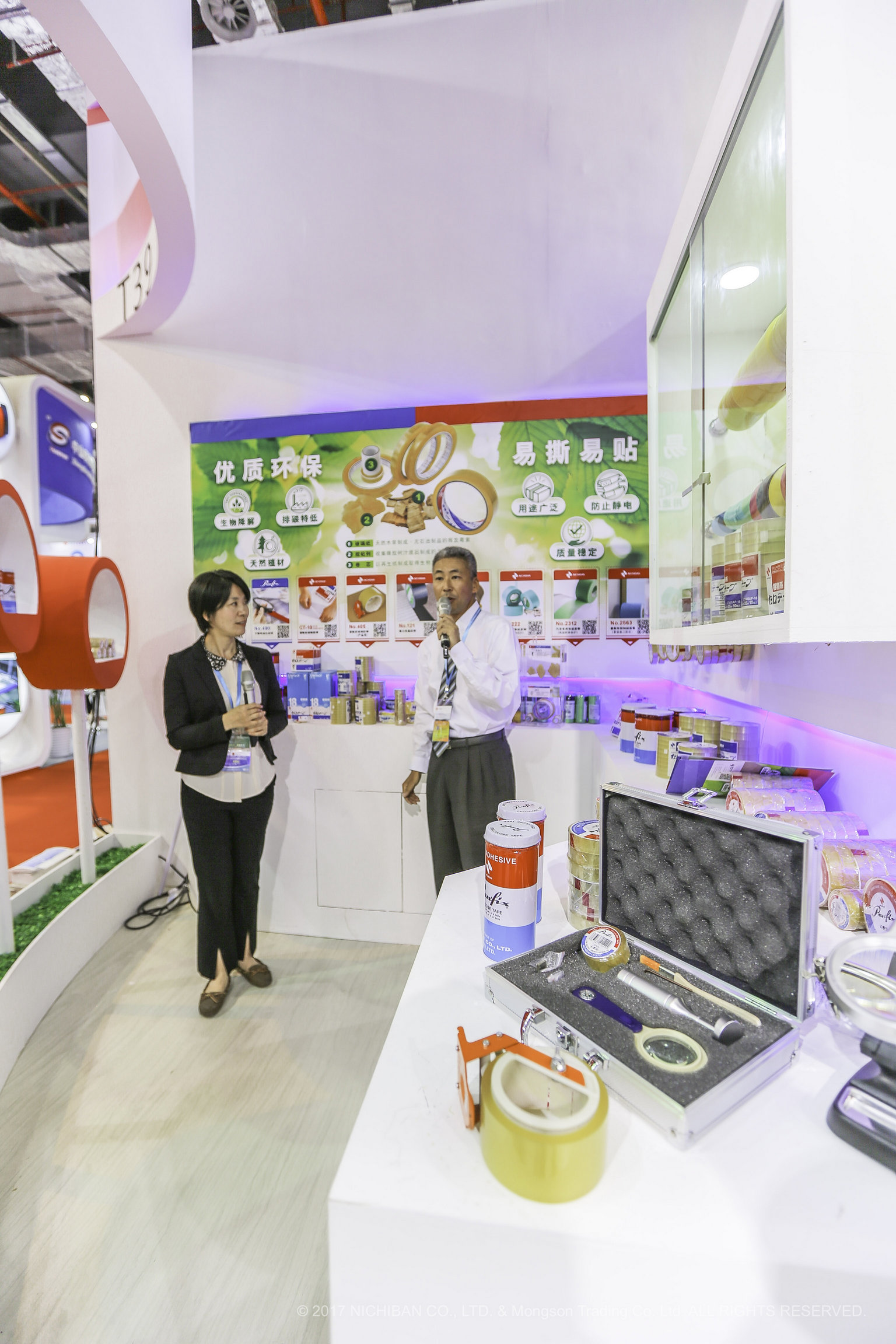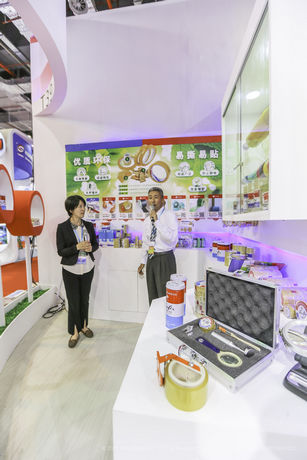 Mr. Oshika giving a thorough Panfix product introduction to visitors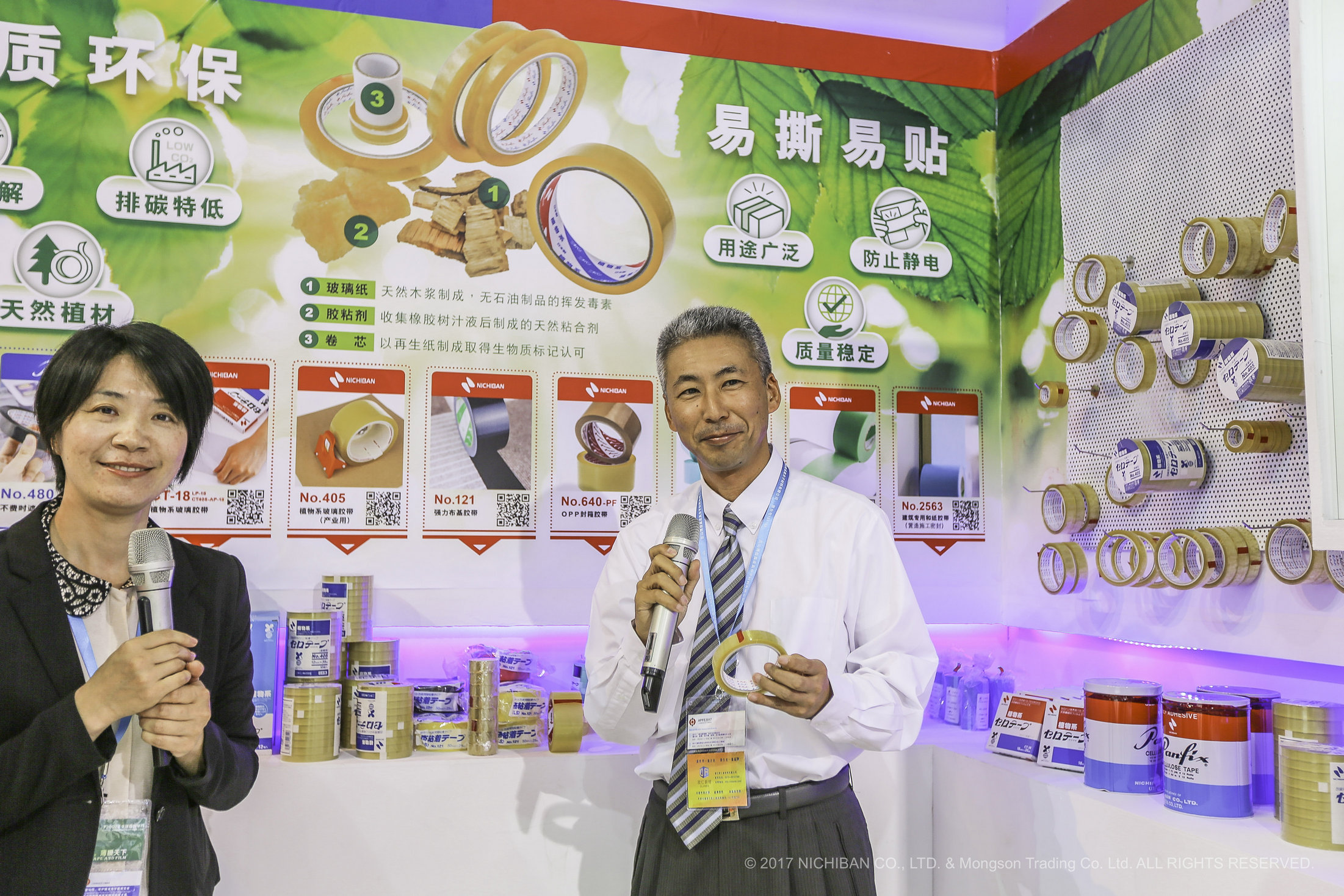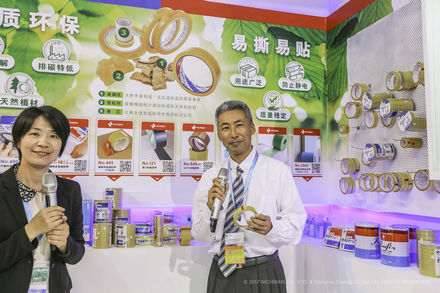 Mr. Oshika introducing Panfix 423 cellulose tape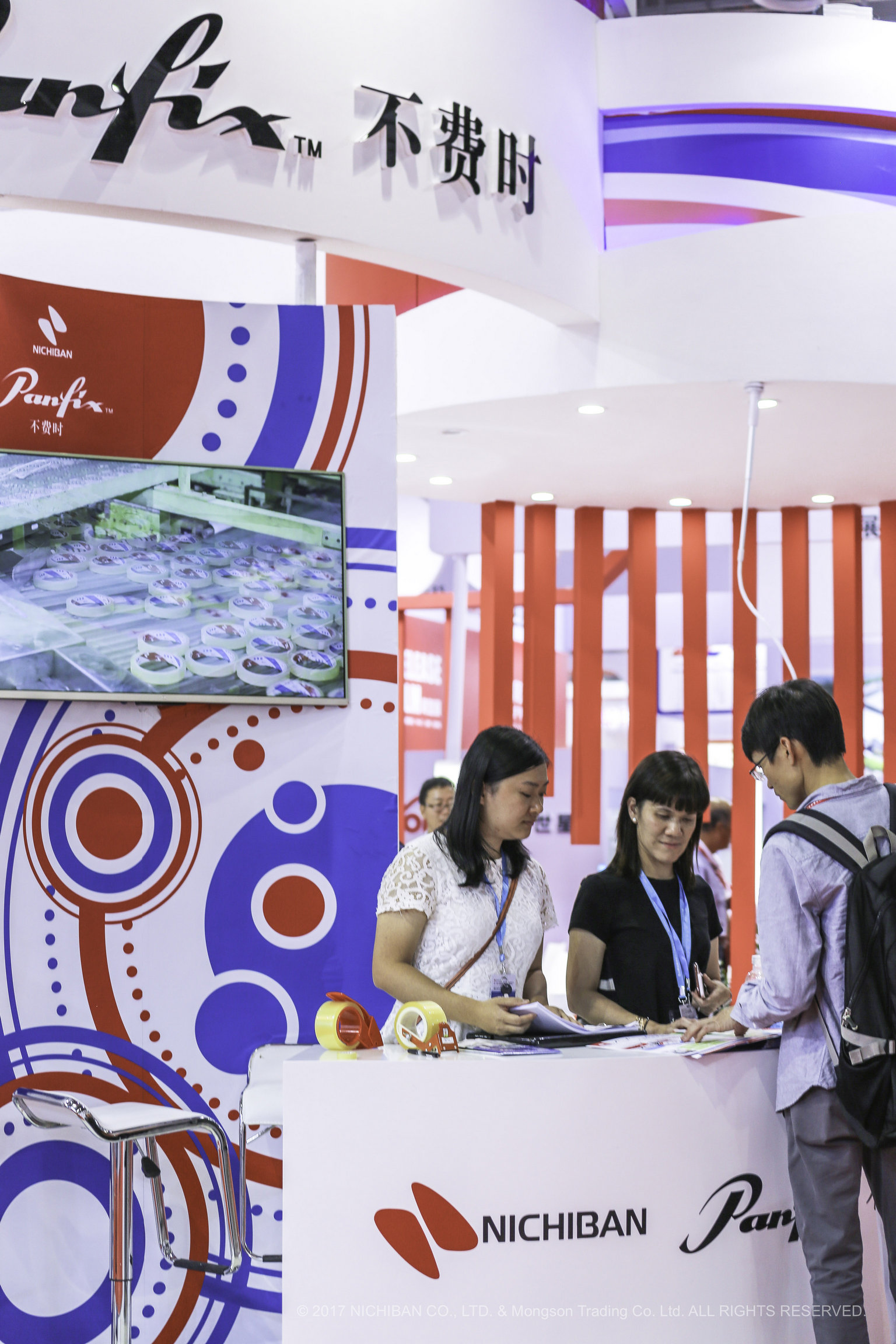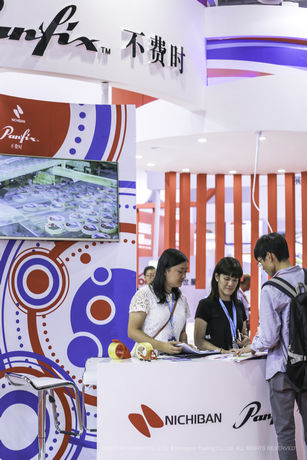 Mongson's team promoting Nichiban and Panfix products to a visitor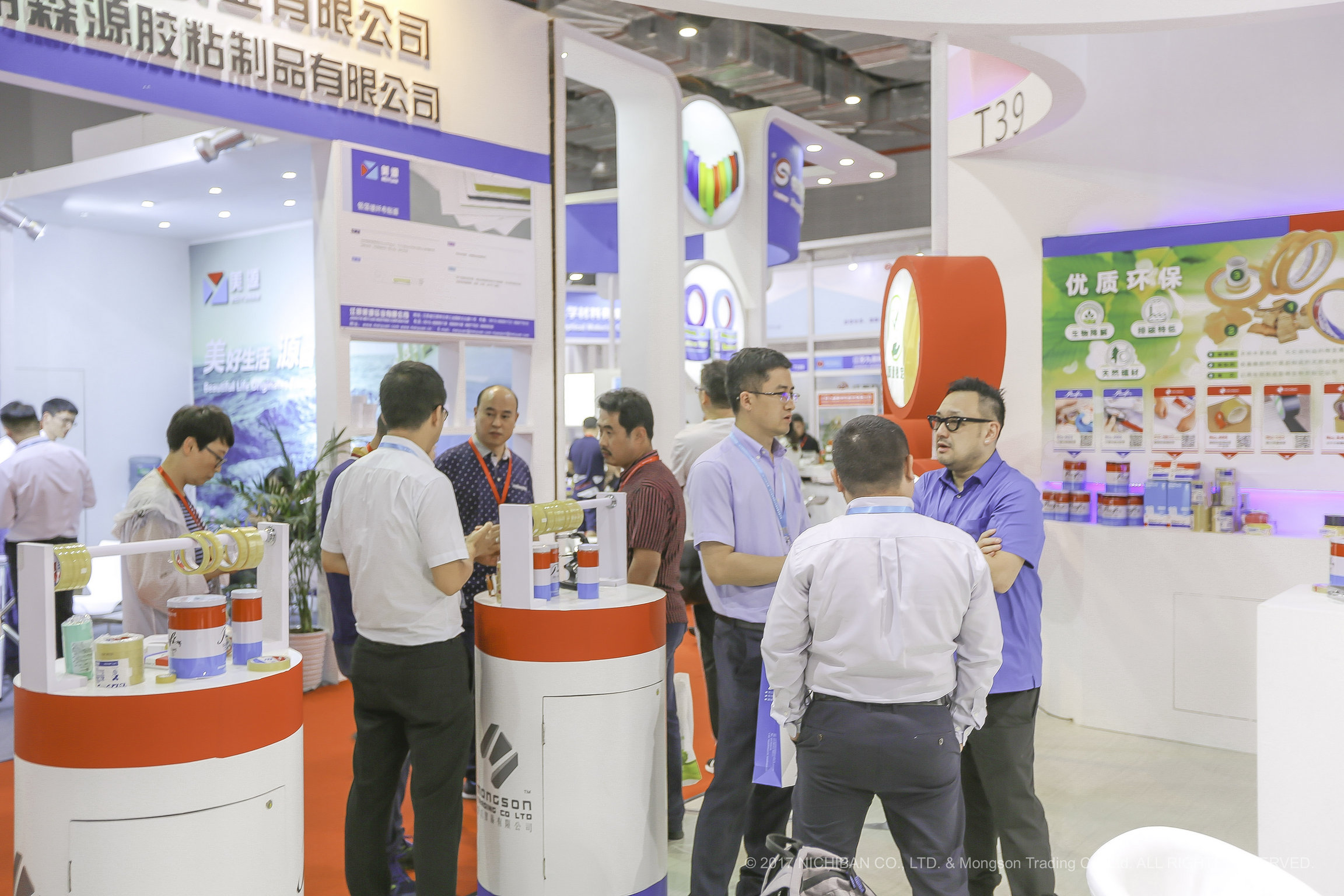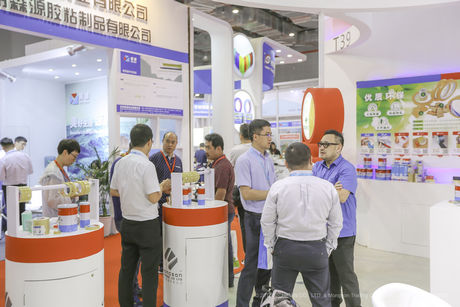 Booth staff patiently and thoroughly answering visitors' questions about products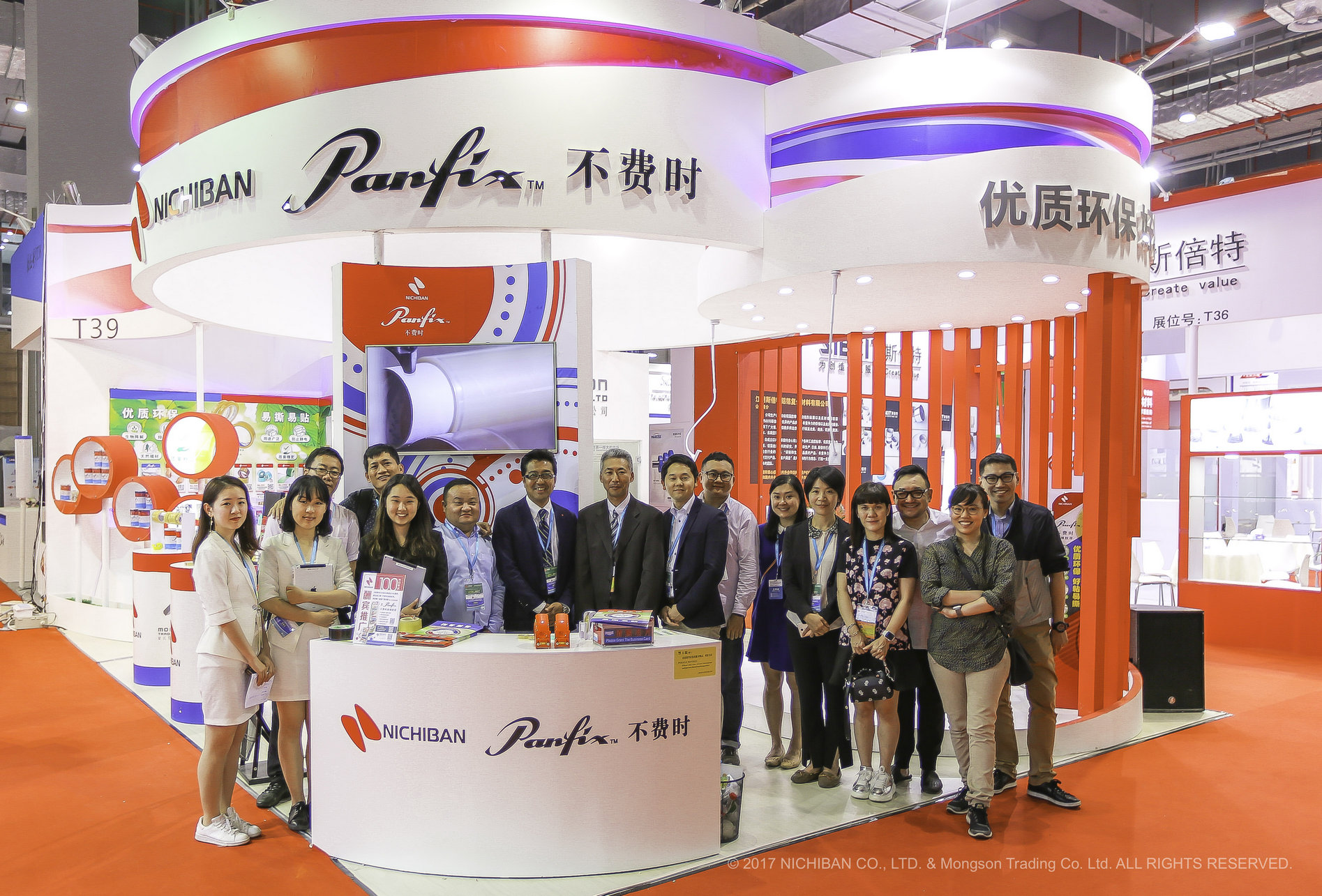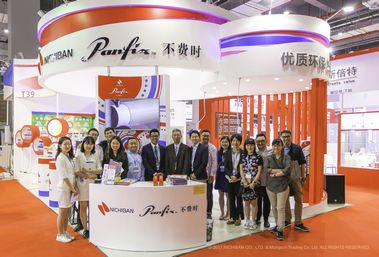 Staff, suppliers, distributors joining together for a group photo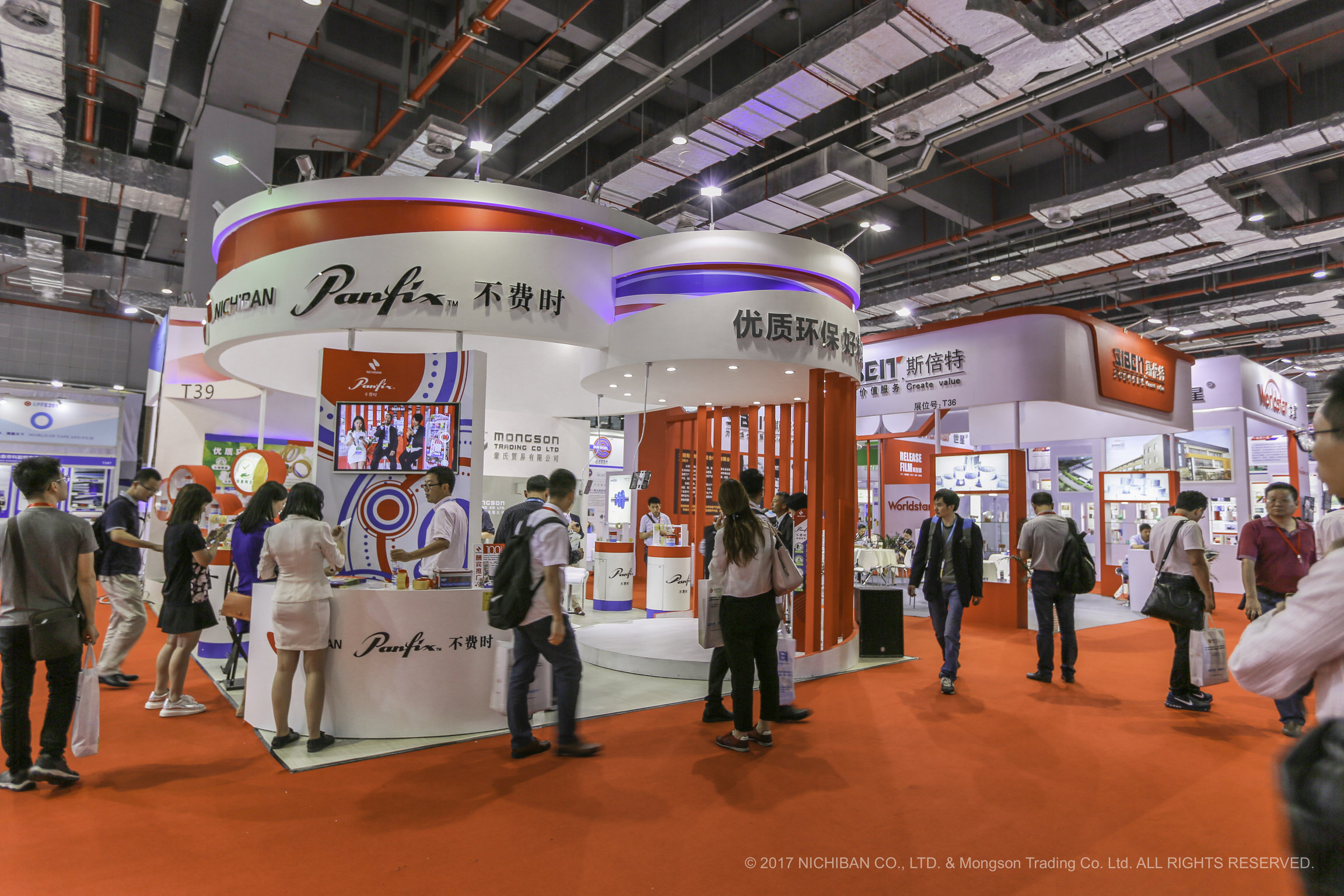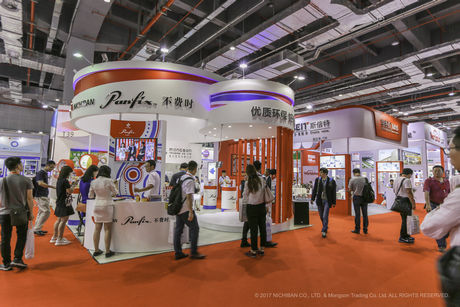 This year we have large number of visitors coming to our booth to find out more about Nichiban and Panfix products